Tucker confirms NHRA Pro Stock program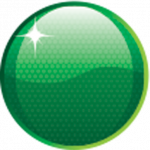 Shane Tucker will enter the NHRA Mello Yello Pro Stock Championship after recently announcing his retirement from racing in Australia.
Rob Tucker Racing will relocate Stateside to compete in the Mello Yello Series tour which covers 20 cities in all regions of the United States.
The drag racer is pursuing a fresh challenge for himself and his father and Crew Chief Rob Tucker.
"We feel the time is right to make the move," Rob Tucker said.
"Our team achieved some pretty cool things racing domestically but we want to race with the best and that means racing in the US.
"It was a tough decision and one that took a great deal of deliberating, Mum and Dad have guided me every step of the way and I'm sure they are just as excited as I am with what the future may hold."
The RTR team will be attending and racing at eight events on the 2014 NHRA calendar and will be the second Aussie team alongside Rapisarda Autosport.
Shane Tucker has previously competed in NHRA events having completed his licensing with the Cagnazzi team in the US.