Bathurst council to sell Conrod property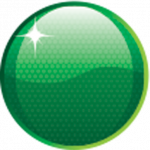 A prime piece of Bathurst real estate has been put up for sale by the Bathurst Regional Council.
The council is selling a home on Conrod Straight which once belonged to former Bathurst mayor, the late Nevil Barlow.
The council had bought the property from the family as a solution to access issues during race meetings.
"When Mr Barlow's property came on the market it was a great opportunity to rectify that," the Council's property officer Ben Campbell told The Western Advocate.
"Council purchased the property to allow residents in that area access 24/7."
Council created a right of way up the side of the property and across the middle of the circuit and through the tunnel, allowing residents to come and go as they please.
Once the right of way had been established there was no need to retain the property and now it is on the market.
The house is located on the right hand side of Conrod Straight near Bathurst Goldfields and has an asking price of $700,000.