F1 top dog Ecclestone charged with bribery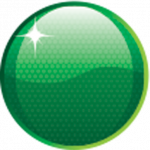 German prosecutors have formally charged Bernie Ecclestone with bribery.
The long running investigation is linked to the sale in a stake of the leviathan F1 championship.
A German court said that Ecclestone had been charged with bribery and incitement to breach of trust.
The charges related to German banker Gerhard Gribkowsky's management of BayernLB's stake in F1.
Gribkowsky was convicted of taking an illegal payment from Ecclestone numbering in the tens of millions.
Ecclestone had payed the money in 2006, telling a Munich court that he felt pressured to prevent Gribkowsky reporting the F1 maestro to British tax officials. This followed Ecclestone's role in the sale of F1 to CVC a year earlier.
"The lawyers have accepted an indictment," Ecclestone told The Associated Press.
"It means they have to reply to the indictment, which they are strenuously doing."
Throughout the case Ecclestone has protested his innocence.