Adam Gowans steps up to Carrera Cup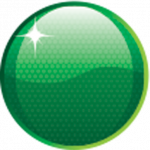 Aussie Racing Cars front-runner Adam Gowans has inked a deal with Team Kiwi Racing to move into the Carrera Cup Australia full-time.
The Tasmanian had joined previous TKR full-timer Shae Davies in May's two-driver Rennsport Carrera Cup round, taking Pro Class round honours.
Davies fell out with the team prior to the most recent round in Townsville, making a late switch to Porsche's own Guest Car.
TKR owner David John subsequently vowed to find a new driver with which to continue in the championship, with Gowans now signed to drive for the remainder of 2013 ahead of a planned full campaign next year.
"Adam knows the team members, has met key supporters of the team, did a great job at Rennsport, has experience in this car and just wants to go racing with the right focus and attitude," said John in a statement.
Gowans joins the Carrera Cup fresh from wining six of the first eight Aussie Racing Car series races of 2013.
"I have always aspired to compete in the Porsche Carrera Cup championship against some of the best drivers in this part of the world, and thanks to TKR the Rennsport opportunity gave me a taste of what it is like," he said.
Gowans told Speedcafe.com that he will not be continuing in the ARC due to his new Porsche focus, but will retain ownership of his current steed, leaving the door open to possible one-off returns.
Three rounds remain in the 2013 Carrera Cup season, with the one-make class joining the V8 Supercars Championship at Winton, Bathurst and the Gold Coast.
Gowans will complete a test day with TKR at Winton in mid-August in the lead-up to his maiden single-driver Carrera Cup appearance.