Marussia F1 to use Ferrari powertrain from 2014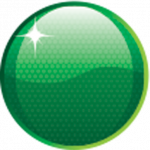 The Marussia Formula 1 team has struck a significant deal with Scuderia Ferrari to supply it's entire powertrain from the 2014 season when the new V6 regulations come into force.
The extensive deal encompasses not only the supply of the Ferrari engine, but also the KERS system, transmission and other related systems.
"The new powertrain regulations being introduced next year represent the most substantial engine development within the sport since the introduction of the V8 formula and are all the more significant for the increased contribution of the Energy Recovery System," said Marussia's CEO, Andy Webb.
"The importance of this development to our Team cannot be overstated. Not only will we benefit from a customer supply from the most successful engine manufacturer in Formula One's history, but this also provides further confirmation, if it were needed, of our commitment to the sport and determination to maintain our progression towards our long-term ambitions."
The announcement comes off the back of a major recruitment drive at the Russian-owned, Banbury (UK)-based squad throughout the first half of the 2013 season.
It sees the Marussia team – which started life as Virgin Racing in the 2010 Championship – end an association with Cosworth that it has held since it's inaugural season. It currently uses the Williams manufactured Energy Recovery System.
The team features Englishman Max Chilton and Ferrari junior driver, Frenchman, Jules Bianchi in it's 2013 driver line-up.
It gives Ferrari a replacement customer team to Scuderia Toro Rosso, who've already announced they will be falling in line with the main Red Bull Racing squad next year with Renault power.
After yesterday's announcement of a Russian funded bailout program for the Sauber F1 team, this is another major step forward for one of the current minnows of the Formula 1 pack and the profile of Formula 1 in Russia, which is due to host it's first Grand Prix next year.