John Lamattina to race Top Fuel in Melbourne and Sydney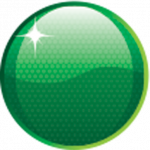 Another Lamattina Top Fuel Racing machine will take to the track at the final two rounds of the 2013 ANDRA Top Fuel Championships with the brother of former Australian Champion, Phil – John – getting closer to being granted his license by the governing body.
One of the final stages of the younger Lamattina brother's licensing application took place in Sydney over the weekend and with the pass he did, he will surely breeze through the remaining hurdle. He set one of the best passes in Australia this year on a track not specifically prepared for Top Fuel racing. In a shut off pass, he got down the 400 metres in 4.746 seconds at 422kph (269mph).
The two Lamattina cars will carry support from Fuchs Lubricants for their efforts in the back end of the Australian Championship season. Big brother Phil couldn't be prouder of what his brother has achieved so far and the fact the family will have such a huge representation at Calder Park Raceway on October 19.
"John is a natural in the car and I can't wait to get two Fuchs cars driven by two Lamattina brothers on the start line," Phil enthused. "It's been in the back of our mind for a long time and at Calder Park, in our home state, that dream will become a reality."
Team Lamattina have had a tough season in 2013 and were looking solid at the Fuchs Winternationals, top qualifying until it was rained off.
"(Bringing John on board) doubles our chances of taking the win. We will also have a few more announcements to make ahead of the October event," he added.
John Lamattina has been building experience in the Supercharged Outlaws and if his Sydney pass is any indication, may throw out a challenge in the not too distant future to become Australia's fastest carrot farmer!