Tander/Percat to reunite for enduros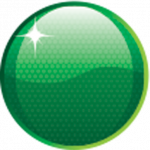 The Holden Racing Team has confirmed that the 2011 Bathurst 1000 winning combination of Garth Tander and Nick Percat will be reunited for the endurance phase of the season.
In a rethink of its driver pairings HRT has signed Percat, who had previously been booked to drive alongside Tony D'Alberto in his Walkinshaw customer Holden.
The Carrera Cup regular had driven D'Alberto's entry for the first time in the Townsville co-driver practice sessions less than two weeks ago.
Percat's signing completes the HRT's endurance squad with four-times Bathurst winner Greg Murphy set to drive alongside James Courtney in the #22 Commodore.
Percat had been shuffled out of the factory squad after crashing the entry he shared with Tander in last year's Bathurst 1000.
"Nick made a mistake last year, but you learn from those," said Tander.
"I've made mistakes there myself, we all do, but it's what you learn from those moments that moulds you. I know Nick won't make the same mistake twice."
"Last year was a learning experience," added Percat. "There was just as much attention for making a mistake than what there was for winning the year before.
"I've learnt a lot from that so I can't wait to get back to the mountain and fix what happened – we're going to put our best foot forward to make sure car #2 is on the top step at the end of the day."
HRT team principal Steve Hallam thanked Tony D'Alberto Racing for releasing Percat, while D'Alberto is now looking for a replacement.
"Besides the obvious height difference between us, Nick was a great fit for us and he would have been a great co-driver, but we understand Walkinshaw Racing's need for the switch, so we are now focusing on securing a new driver that can help us achieve the results that we want," said D'Alberto.
Ironically, D'Alberto and Percat are working together today as part of a HSV drive experience program on the Gold Coast.
Australian international Ryan Briscoe, who told media earlier this year that he would be joining the HRT for the enduros, broke his wrist in the opening Toronto IndyCar race at the weekend.
A co-driver for Russell Ingall in the third Walkinshaw Racing Commodore is yet to be revealed.
 VIDEO: HRT endurance driver line-up