Denmark wins Speedway WC event 2, USA impress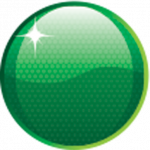 Denmark has booked itself a place in Saturday's Speedway World Cup finale after a clinical display in Event #2 at King's Lynn in Great Britain, whilst America inspired in it's charge to the Race-Off.
The defending World Champions featuring Grand Prix stars, Nicki Pedersen and Niels-Kristian Iversen, former SGP rider, Kenneth Bjerre and World Under-21 Champion Michael Jepsen Jensen quickly established an advantage over the home team.
An early tactical move from Great Britain Team Manager, Neil Middleditch saw Grand Prix winner, Tai Woffinden annex a win under the double point Joker – but the five point advantage that brought over the Danes wasn't enough with the Brits battling at the bottom end of their four man team.
Edward Kennett was controversially replaced from two of his rides despite a solid second ride, whilst youngster Craig Cook was fast but erratic in his performances. Woffinden was Britain's best with great service coming from the reliable Chris Harris.
Double World Speedway Champion Greg Hancock was outstanding for Team USA. Joining the brains trust of Team Manager, Billy Hamill and 1993 World Champion Sam Ermolenko, Hancock inspired his young team including Ryan Fisher, Ricky Wells and Gino Manzares to make the Race-Off in the third round of heats.
For the first half of the meeting it appeared as though the US and Sweden were battling to lose their place in the Race-Off rather than win it, with a number of elementary errors from America's youngsters and Sweden's under-strength squad.
The decision from Hamill to play the Joker with Hancock in heat 14 and a subsequent win in 14 and 15 by the 43-year-old veteran pushed the entire team forward.
The Swedish Team Manager admitted a tactical error in the use of their Joker. It was attributed to Jonas Davidsson up against Hancock despite Davidsson not having scored a point all night. Earlier in the meet, a tactical substitution using Peter Ljung caused much confusion as it didn't carry the double pointer. Ljung was easily the star in the Swedish squad with several inspired rides. The unavailability of Freddie Lindgren, Andreas Jonsson and Antonio Lindback seriously hurt the fortunes of the proud speedway nation.
The powerhouse Danes retain their outright favouritism for Saturday's final where they will join home team the Czech Republic, Poland and the winner of the Race-Off which will be between Australia, Great Britain, the USA and Latvia. That will be held Thursday (Friday morning Australian time).
The victory by Denmark is good news for Team Australia heading into the Race-Off in Prague, with Australia's four man team showing more depth and international experience across the board than the Brits.
It remains to be seen what changes will be made by Middleditch and if Australian Team Manager, Mark Lemon goes in with an unchanged line-up.
The true success story though is the performance of Team USA. The legendary Californians Hamill, Hancock and Ermolenko with several key sponsors have taken it upon themselves to re-build American Speedway. Last year getting into the World Cup was the first step, this year making the Race-Off was the next step and that achievement has been made.
RESULTS: Speedway World Cup Event #2:
1. Denmark – 49 points: Niels-Kristian Iversen 13, Nicki Pedersen 13, Michael Jepsen Jensen 12, Kenneth Bjerre 11
2. Great Britain – 35 points: Tai Woffinden 18 (Joker), Chris Harris 12, Craig Cook 4, Edward Kennett 1.
3. USA – 24 points: Greg Hancock 16 (Joker), Ricky Wells 4, Ryan Fisher 3, Gino Manzares 1.
4. Sweden – 18 points: Peter Ljung 11, Daniel Nermark 5, Dennis Andersson 2, Jonas Davidsson 0 (Joker).