17-year-old Russian on fast-track to Sauber F1 seat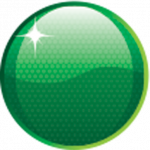 Financially embattled Formula 1 team Sauber has been saved by a multi-faceted Russian conglomerate with strong Government links, granting 17-year-old Formula Renault 3.5 pilot, Sergey Sirotkin a fast-track towards a career in the upper level of motorsport.
Sirotkin's arrangement sees him being prepared for one of the Sauber seats next year, which coincides with Formula 1's scheduled first visit to Russia in the holiday region of Sochi – home of the 2014 Winter Olympics.
The triumvirate of Russian companies that have tipped into Sauber include the Investment Corporation International Fund, the State Fund of Development of Northwest Russian Federation and the National Institute of Aviation Technologies.
Sirotkin's father, Oleg is the Director General of the National Institute of Aviation Technologies.
"With the National Institute of Aviation Technologies, one of the leading scientific research institutions in Russia, the Sauber F1 team will benefit from the advanced know-how of the front-end Russian scientists and engineers. The objective of the partnership is to open up new perspectives and revenue streams by commercialising jointly developed technologies," Sauber's statement read, indicating it is aiming to develop a high performance arm – much similar to that established by Williams.
The statement also said it will be assisting in the promotion of the sport of Formula 1 in Russia, particularly around the Formula 1 Russian Grand Prix and attracting younger people to be interested in the sport – evidently based around bringing Sirotkin into the team.
By no means does Sirotkin come to the Sauber development program as purely a paid driver. He won the European Formula Abarth Championship in 2011, then became the youngest winner in the highly competitive Auto GP Series (which started life using the original A1GP machines) last year, setting the fastest lap in the opening four races of the Championship.
He currently runs eighth in the FR3.5 Championship and is highly rated among those in Europe. It has been acknowledged that fast tracking him to Formula 1 is a risk – however a young Finn by the name of Kimi Raikkonen who had less open-wheel experience than Sarotkin followed a similar path – ironically with Sauber.
Sirotkin will not appear in this week's young driver's test at Silverstone, with Sauber already locking in Kimya Sato, Robin Frijns and regular German driver Nico Hulkenberg. Sirotkin does have eyes on Friday practice at some point during 2013, however will require a special dispensation to be granted a temporary FIA Superlicence.
The investment into Sauber continues the trend of Russian money coming into Formula 1, with the Russian-owned Marussia team spending a great deal on improving it's resources throughout 2013 and the first Russian Grand Prix to be held next year in Sochi.
No change to the management structure of Sauber F1 Team, led by Formula 1's first and only Team Principal, Monisha Kaltenborn is expected.