Should V8 Supercars allow two-door models?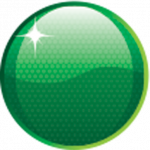 V8 Supercars may have undergone a generational change for the 2013 season with the introduction of the Car of the Future, but motor industry trends bring into question whether the category has gone far enough.
The new rule package continues to stipulate that the race cars must be four-door sedans with V8 engines driving through the rear-wheels.
Although the corresponding road cars, such as Nissan's Altima, do not have to be sold with the racing powertrain, the four-door stipulation is currently at the very heart of the regulations.
Following Ford's recent announcement that it will cease production of the Falcon when its local manufacturing ends in 2013, it emerged that Triple Eight principal Roland Dane had put a strategy paper to V8 Supercars last year that broached the subject of allowing two-door models into the category.
Any such move was given further credence at the weekend when it was revealed that Ford will recommence selling its two-door Mustang V8s in Australia in 2016.
Historically, the whether or not two-door coupes fit in touring car racing has been a highly emotive topic with no set answer.
Although the Australian Touring Car Championship/V8 Supercars Championship has been the sole domain of four-doors for nearly two decades, some of the category's most legendary cars have been coupes.
Among the ATCC winning honour role sits such legendary two-doors as the Ford Cortina GT, Ford Mustang, Chevrolet Camaro, Holden Monaro GTS 350, Ford Falcon XB and XC, Torana A9X, Mazda RX7, BMW 635csi, BMW M3, Ford Sierra RS500, Nissan R31 and Nissan GT-R.
In fact, between the start of the ATCC in 1960 and when the category moved to what would become the 'V8 Supercar' regulations in 1993 more than 20 Championships were claimed by two-door examples.
International touring car history tells a similar story, with the likes of the DTM and BTCC currently featuring coupes.
Should V8 Supercars open the playing field further to include coupes? Or should touring car racing be the sole domain of sedans? VOTE NOW.