Rapisarda appoints Tommy Johnson Jr to NHRA team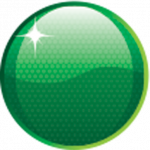 Australian NHRA Mello Yello Drag Racing Series team, Rapisarda Autosport International has appointed Tommy Johnson Jr as the replacement to three times NHRA Champion, Larry Dixon who exited the team mid-season across the weekend.
Johnson, who has raced for Rapisarda in the last two rounds of the ANDRA Top Fuel Championship in Australia, will make his NHRA return at the end of the month for the Western Swing at Sonoma and Seattle.
The appointment sees a complete re-structure of the Rapisarda outfit, which was shocked by the resignation of crew chief Lee Beard and now Dixon – who will establish his own team for 2014. The Sydney/Indianapolis based family team is confident the changes will yield some much needed consistency.
"TJ" is an excellent fit with our team, great on the Christmas tree, a genuine down to earth character and was a valuable contributor to our family team when he raced for RAI at Sydney Dragway and Willowbank earlier this season," said Santo Rapisarda Jr. "We enjoyed our time with Larry Dixon, who is one of the best drivers in Top Fuel and we wish him and his family all the best and are looking forward to racing against him in the future."
Santo Jr's brother, Santino outlined the changes to the team.
"We have made several changes to the crew and team personnel," continued Santino Rapisarda. "My brother Santo and I will continue to tune the car. We also have a healthy relationship with Don Schumacher Racing, which is a major plus for our team.
"The focus on the team with "TJ" will be achieving consistency. We have qualified for every meeting this year, which shows we are on the right track but have been plagued by small mistakes along the way. The car is making plenty of power and we have been working to getting the clutch set up right for the first- half of the track. Getting stuck between combinations has been the main reason we have not run consistently faster."
The visit to Seattle on July 26-28 and Sonoma the weekend after will be Rapisarda Autosport's first visit to those tracks and they are setting up for a run at the US Nationals come the end of August in Indianapolis.