Brabham claims seven straight in Pro Mazda series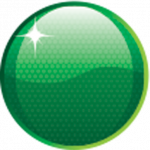 Teenage Australian star Matthew Brabham has surged to his seventh straight win in the Pro Mazda Championship on the streets of Toronto.
The Andretti Autosport team driver claimed the second leg of the double in the #83 entry.
Before the event Brabham was forced to run a fresh rotary engine after his existing powerplant was confiscated for inspection.
He was then afford just one shakedown lap to check the newly installed powerplant before the race.
Off the standing start Brabham began smartly and soon asserted his superiority over the field to record another victory a day after his triumph in the opening Toronto race.
Brahbam, the 19-year-old son of IMSA legend Geoff Brabham and grandson of triple World Champion Jack Brabham, initially outclassed Colombian Juan Piedrahita, the only other driver to have won a race in the Championship this year.
Diego Ferreira eventually found a way past Piedrahita to finish second while Nicolas Costa was third.
Brabham has now extended his lead to 65-points following his latest victory.
"The team has worked so hard all year and it has all been coming together for us, and I am absolutely enjoying it while it lasts," Brabham said.
Brabham admitted to being unsettled before the start.
"It has been awhile since I have done standing starts and after watching IndyCar's attempt yesterday, I was a bit nervous and my foot was shaking on the clutch a little bit," he said.
Races 9 and 10 in the Championship are scheduled for Canadian Tires Motorsport Park this weekend.