Australia to Speedway World Cup race-off after 2nd place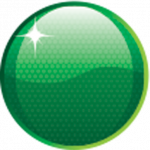 Australia will have to rely on the last chance Speedway World Cup Race-Off if it has any chance at a gold medal in next weekend's final after finishing second to favourite home town team Poland in the opening round of the Championship.
The Poles were clinical in their display showing no sign of distress despite the late withdrawal of captain, Tomasz Gollob, his replacement – Under-21 World Championship leader Patryk Dudek scoring a handy eight points towards the 48 overall.
Australia on the other hand never got to be in the contest. Davey Watt, who replaced Chris Holder following his British Elite League accident, appeared to be severely under-powered on the wide Czestochowa track suffering a mechanical failure in his second ride and overall contributing a disappointing solitary point.
Darcy Ward was a standout for the Australians coming home with an equal event high 14 points, however finished last under the Joker after being undefeated to that point of the event. The six points from the Joker ride would have brought Australia into calculations against the home team.
Captain Troy Batchelor was courageous in the 12 points that he contributed to the overall 34 points whilst Newcastle flyer Jason Doyle showed his choice by Australian manager, Mark Lemon was justified contributing a solid seven points in his World Cup debut.
The Australians will be joined in the Race-Off by the surprise packets of the meeting, Latvia. They got to be within seven points of second place, maximising any opportunity presented to them despite having a largely unknown squad on the world stage. Maksims Bogdanovs was their best with 11 points.
Meantime, the young Russian squad suffered from the withdrawal of the Laguta brothers and World Championship leader Emil Sayfutdinov. They bowed out with a difficult seven points. If their stars were available, the contest would have been incredibly interesting.
The track was amazingly slick despite the wet weather that saw it postponed to Sunday morning and a disappointing crowd in Speedway mad Poland turned out to cheer on the home squad.
The pressure is on Lemon with regards to team selection for the Race-Off. With just one country to qualify for Saturday's final, it is not going to be easy, especially with either a determined British squad or tough Danish team due to line-up at the Marketa Stadium  in Prague Thursday evening Czech time.
The next round will take place tomorrow morning Australian time at English track, King's Lynn where the Brits will take on Denmark, the USA and Sweden.
RESULTS – Monster Energy Speedway World Cup Event 1:
POLAND 48: 1 Patryk Dudek 8, 2 Jaroslaw Hampel 14, 3 Krzysztof Kasprzak 13, 4 Maciej Janowski 13.
AUSTRALIA 34: 1 Davey Watt 1, 2 Jason Doyle 7, 3 Troy Batchelor 12, 4 Darcy Ward 14.
LATVIA 27: 1 Kasts Puodzuks 9, 2 Maksims Bogdanovs 11, 3 Vjaceslavs Giruckis 0, 4 Andzejs Lebedevs 7.
RUSSIA 14: 1 Viktor Kulakov 1, 2 Vladimir Borodulin 4, 3 Ilya Chalov 2, 4 Andrey Kudryashov 7.