Magro completes Sydney F3 clean sweep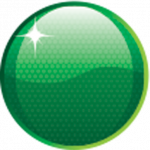 John Magro made it three wins from three starts in the final Formula 3 Australian Drivers' Championship race of the weekend at Sydney Motorsport Park.
After dominating the two Saturday encounters, the Queenslander enjoyed a spot of luck in Race 3 when, after being beaten off the line by Tim Macrow, the race was red flagged due to incorrect gridding of several cars.
The stoppage meant a complete restart and on the second attempt Magro would not be beaten.
The Magro-Macrow gap was in excess of five seconds at the chequered flag, leaving the former confident that he would have won even without the restart.
"I'd like to think that I would have passed Tim had the race stayed green anyway," he said.
"My car was amazing all weekend and I made sure he didn't get past on the opening lap – from there I just pushed and pushed and pushed. I pushed as hard as I could every lap because I wanted the bonus point for fastest lap – At this stage of the year, every point helps.
"It's been the perfect weekend and this should help us go on with it. It's massive thanks to my sponsors FNQ Lager for helping us out this weekend and getting us here – it's going to make going on to Queensland in three weeks much, much easier.
"We're going to keep doing what we're doing and keep this momentum up."
Nathan Morcom, Ben Gersekowski, Steel Guiliana, Todd Hazelwood, Arrie Marree and Jordan Oon completed the top eight.
Oon had crossed the line in third position but was handed a 33 second post-race penalty for failing to obey the start procedure.
Also in trouble was Nick Foster, who took fourth before being excluded when his Mygale's air box failed post-race technical inspection.
The weekend's results see Macrow hold an extended 13 point championship lead over the now second placed Magro, with Foster a further 13 adrift in third.
The season continues with Round 5 of 7 at Queensland Raceway on August 2-4.