John Zappia claims Slamfest Title as rain marrs final round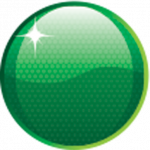 West Aussie John Zappia has added the 2013 Slamfest Pro Modified Championship to his extensive CV at Palmyra Raceway in Queensland, however a big crowd was disappointed with a rain out as the action started to heat up.
Rain descended on the Mackay racetrack just as the top four in the round were about to hit the track for semi-finals – Zappia was to join Grant O'Rourke, Russ Pavey and Ben Bray in the deciding races.
The Slamfest Championship adds to Zappia's five consecutive Australian Top Doorslammer Championships, the win may add some much required impetus to a tough 2013 ANDRA Drag Racing Championship for Zappia.
"This is never how you want to see these things decided but at the same time I am very happy to have claimed the Slamfest Series title here in Mackay this weekend," said Zappia.
"The FUCHS Striker-Monaro was running as well as possible in the conditions and I was pleased to see everyone keep their cars off the wall and be able to take them home to fight another day.
"The team worked really hard to make sure we were in the right position on the points ladder when it came to the final round, and while I would have loved to have given the Mackay crowd a real big show Saturday evening it just wasn't to be!"
The next round of the ANDRA Top Doorslammer Championship will be September 20-21 as part of the Spring Nationals at Adelaide International Raceway with Pro Stock and Pro Stock Motorcycle.