IndyCar backflip on Franchitti penalty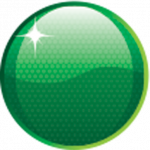 Chip Ganassi Racing has successfully appealed against the penalty served to Dario Franchitti for blocking Will Power on the final lap of the opening leg of the Toronto double-header.
The team presented its case to IndyCar race officials emphatically denying that Franchitti had not altered his course in the run down to the turn 3 right-hander in an attempt to defend third position.
Ganassi came forward with car data showing steering trace and braking points from the Lap 85 incident with the #12 car driven by Power.
Power had dived underneath Franchitti before squeezing through a narrow gap when he then locked up, slipping sideways momentarily before kissing the outside barrier of turn 3.
Franchitti raced on to claim third place but was informed by his team during the podium celebrations that he incurred a time penalty for causing Power's incident which dropped him down to 13th. Power was classified in 15th.
After reviewing the incident on appeal, IndyCar reversed its decision and reinstated Franchitti to the final podium position. The Ganassi team proved that Franchitti had not changed his line into the corner compared to previous laps.
"Thank you IndyCar for reversing the penalty, we showed them the evidence that I didn't move any more than any other lap and they agreed," Franchitti tweeted.
VIDEO: Race 1 Highlights from Toronto