Controversial ending to Sydney AMC 3 Hour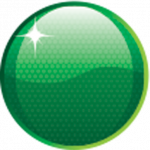 BMW duo Beric Lynton and Tim Leahey have been declared the winners of Round 2 of the Australian Manufacturers' Championship after a highly contentious end to the 3 Hour race.
The Mitsubishi Lancer of Stuart Kostera/Dylan Thomas had appeared certain to take the victory until Kostera pitted for a fuel top up with just seconds of the race remaining.
Kostera, who had been driving the final stint without a working radio or dashboard, was unaware of the time remaining in the race and his one-lap lead over the BMW.
With the chequered flag now flying, Kostera was subsequently blocked by officials from exiting the pits and classified as a non-finisher.
Arguing that the car had crossed the line while in the pitlane after the 3 hours had elapsed, the Mitsubishi team is expected to protest the result.
The Grant Sherrin/Ian Sherrin BMW 135i had been the only car on the same lap as Lynton at the finish, leaving the Class B winners to be classified second outright.
Garry Holt and Ryan McLeod completed the podium, finishing two laps down after a pitlane fire mid race.
The other fancied Mitsubishi, shared by Bob Pearson and Glenn Seton, led the opening 27 laps and proved a winning threat until mechanical problems kicked in during the final hour.
Seton continued to set competitive lap times despite a clutch issue preventing him from selecting fifth gear, but running on the rev limiter in fourth down the straight eventually caused the Evo's engine to overheat.
The problems for the Mitsubishi's helped the Class B Michael Benton/Geoff Russell FPV GT score an impressive fourth outright, while Jake Williams and Brendan Strong were fifth in their Class D winning Honda Integra.
The second of two Swift Racing Series encounters for the weekend took place over the first hour of the AMC race and was won by Ben Grice.
The son-of-a-gun was six seconds clear of second placed Allan Jarvis after completing 29 laps, reversing the results of Saturday's sprint.
The Formula 3 Australian Drivers' Championship, Australian GT Championship, GT3 Cup Challenge and Radical Australia Cup completed the Shannons Nationals' Sydney event program.
CLICK HERE for more on the Formula 3 Australian Drivers' Championship round
CLICK HERE for more on the Australian GT Championship round
CLICK HERE for more on the GT3 Cup Challenge round
The Radical racing action took place over two 45 minute legs, with reigning series winner Neale Muston eventually getting the better of the field's higher profile Pro-Am entries.
Muston won the opening 45-minute leg comfortably over Ash Samadi and Richard Kimber, and then went on to defeat the pro drivers, who were forced to serve drive-throughs as a parity measure, in the second.
The Shannons Nationals continues at Queensland Raceway on August 2-4.