Briscoe fractures wrist in Toronto crash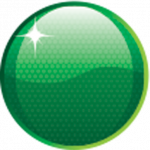 Ryan Briscoe is set for surgery after fracturing his wrist in an accident in the Saturday race of the Toronto IndyCar Grand Prix.
The Panther Racing Team has confirmed that the Australian sustained a fracture to the distal radius bone in his right wrist. He will miss the second race in Toronto and the s injury will require surgery.
All going well he is expected to make a quick recovery and could be available for the next IndyCar Series event at the Mid-Ohio Sports Car Course on 4 August.
Briscoe was running 12th during Saturday's event when Justin Wilson and Charlie Kimball made contact, sending Wilson's car into the path of Briscoe. With nowhere to go Briscoe made contact with Wilson's car, and injured his wrist while holding onto the steering wheel during the contact.
"Yes folks, I broke my wrist today… What a pain in the…… wrist! Docs say I should have a speedy recovery," Tweeted Briscoe.
Panther Racing has the option to substitute Briscoe for the second race.
VIDEO: Race 1 Highlights from Toronto