Kerry Madsen wins King's Royal Preliminary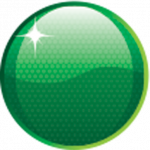 Australia's Kerry Madsen has taken out the opening night feature for one of the biggest Sprintcar races in the world, the King's Challenge at Tony Stewart's Eldora Speedway in Ohio.
Madsen started fourth in the race and had to charge down front row starter, Brad Sweet, however it was far from easy. Getting the Australian owned Keneric Racing machine into second placing, Madsen was quickly closing in on Sweet. It took until 10 laps remaining before the St Mary's (Sydney) racer was on the tail of the young American.
It was Madsen's second win at Eldora this year.
"We got to lapped traffic and Brad really couldn't do anything with them, so I just decided to tuck up as close as I could and wait until he tried to make a move or something and try to seize the opportunity," said Madsen from victory lane. "It felt as the race progressed our car got better and better and we brought it home. Maybe I pushed too hard at the end of the race, because I didn't want to leave any room and we got away with it."
Track owner Tony Stewart took part in the event, suffering an engine problem in qualifying, setting the 40th quickest circulation. He then finished seventh in his heat race, missing the direct transfer to the A-Main. Forced into the C-Main, he was unable to transfer forward.
Australian Champion, James McFadden had an uncharacteristically poor night in his so far stunning American tour, qualifying well down the field. He wasn't able to transfer through his heat race and then finished ninth in the last chance qualifier.
Sydney racer, Bruce White was also competing in his annual visit to the US and he bowed out of proceedings with Stewart in the B-Main.
Emerging NASCAR sensation, Kyle Larson passed the most competitors in the feature race and was awarded the hard charger award.
After setting the pole time and winning the preliminary race, all is looking good for Madsen for the 30th anniversary $50,000 to win King's Royal tomorrow.