Jimmie Johnson's time scrubbed in Loudon qualifying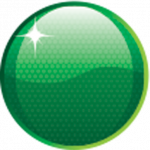 Five-time NASCAR champion and series leader Jimmie Johnson will start last in Camping World RV Sales 301 after his car failed inspection at Loudon in New Hampshire.
There was plenty of focus on Johnson's car after it initially missed its spot in the qualifying runs as it was still with NASCAR officials at the technical inspection as the crew worked on one of the side skirts and weight of the car. Then after his run his time was disallowed after the front of the car was found to be too low. Johnson bounced from second fastest to 43rd.
"Sorry fans, this one is on us. We made a mistake and will start in the back," Johnson Tweeted.
The Johnson incident overshadowed the pole for Brad Keselowski who broke the track record in scoring his first pole of the season.
"We've had the speed and we can get the execution, and things are starting to come together," said Keselowski, who picked up his first Coors Light pole award of the season, his second at Loudon and the third of his career.
"There's not a better time for it to happen, and I'm really excited about it… If we can just close it out — we had a great car at Daytona (last Saturday) and I didn't close it out at the end, and we had a great car at several other places and I didn't close it out. That's what it's all about in this sport."
Keselowski negotiated the Magic Mile in 28.022 seconds (218.746 km/h). Kurt Busch will start beside him on the front row, followed by Dale Earnhardt Jr., Kyle Busch and Jeff Gordon. Australia's Marcos Ambrose will start the race from 21st.
"Well that wasn't exactly the starting spot that we were hoping for, but we'll just have to work harder during the race to make up the ground," said Ambrose.
"We did a few qualifying laps right at the end of practice, and the car was a little loose. The Stanley crew works really hard every week, so I think we'll be able to use tomorrow to our advantage and get the car good for Sunday's race."
Morgan Shepherd posted the 42nd fastest time in qualifying. When he takes the green flag on Sunday at age 71, he will be the oldest driver to start a Cup race, superseding Jim Fitzgerald, who was 65 when he raced at Riverside in 1987.
Shepherd started his first Cup race June 20, 1970 at Hickory North Carolina before all but eight other drivers in the starting field for this weekend's race were born.
QUALIFYING: Camping World RV Sales 301 – Loudon 
| | | | | | | | |
| --- | --- | --- | --- | --- | --- | --- | --- |
| POS  | Driver | Car # | Make | Sponsor | MPH | Best Time | Behind |
| 1 | Brad Keselowski | 2 | Ford | Miller Lite | 135.922 | 28.022 | Leader |
| 2 | Kurt Busch | 78 | Chevrolet | Furniture Row / Sealy | 135.835 | 28.040 | -0.018 |
| 3 | Dale Earnhardt Jr | 88 | Chevrolet | National Guard | 135.786 | 28.050 | -0.028 |
| 4 | Kyle Busch | 18 | Toyota | Interstate Batteries | 135.757 | 28.056 | -0.034 |
| 5 | Jeff Gordon | 24 | Chevrolet | Drive To End Hunger | 135.525 | 28.104 | -0.082 |
| 6 | Carl Edwards | 99 | Ford | Fastenal | 135.487 | 28.112 | -0.090 |
| 7 | Denny Hamlin | 11 | Toyota | FedEx Freight | 135.482 | 28.113 | -0.091 |
| 8 | Kasey Kahne | 5 | Chevrolet | Farmers Insurance | 135.333 | 28.144 | -0.122 |
| 9 | Jeff Burton | 31 | Chevrolet | Caterpillar | 135.246 | 28.162 | -0.140 |
| 10 | Juan Pablo Montoya | 42 | Chevrolet | Target | 135.107 | 28.191 | -0.169 |
| 11 | Jamie McMurray | 1 | Chevrolet | McDonald's/Monopoly | 135.073 | 28.198 | -0.176 |
| 12 | Matt Kenseth | 20 | Toyota | Dollar General | 135.006 | 28.212 | -0.190 |
| 13 | Brian Vickers | 55 | Toyota | Aaron's Dream Machine | 134.978 | 28.218 | -0.196 |
| 14 | Paul Menard | 27 | Chevrolet | Menards / Libman | 134.868 | 28.241 | -0.219 |
| 15 | Ryan Newman | 39 | Chevrolet | WIX Filters | 134.849 | 28.245 | -0.223 |
| 16 | Tony Stewart | 14 | Chevrolet | Mobil 1 | 134.753 | 28.265 | -0.243 |
| 17 | Aric Almirola | 43 | Ford | Smithfield | 134.710 | 28.274 | -0.252 |
| 18 | Kevin Harvick | 29 | Chevrolet | Budweiser | 134.492 | 28.320 | -0.298 |
| 19 | Martin Truex Jr | 56 | Toyota | NAPA Batteries | 134.411 | 28.337 | -0.315 |
| 20 | Clint Bowyer | 15 | Toyota | 5-Hour Energy | 134.089 | 28.405 | -0.383 |
| 21 | Marcos Ambrose | 9 | Ford | Stanley | 134.028 | 28.418 | -0.396 |
| 22 | Greg Biffle | 16 | Ford | 3M / WB Mason | 133.839 | 28.458 | -0.436 |
| 23 | Ricky Stenhouse Jr | 17 | Ford | Best Buy | 133.835 | 28.459 | -0.437 |
| 24 | David Gilliland | 38 | Ford | Long John Silver's | 133.821 | 28.462 | -0.440 |
| 25 | Joey Logano | 22 | Ford | Shell-Pennzoil | 133.778 | 28.471 | -0.449 |
| 26 | AJ Allmendinger | 51 | Chevrolet | Phoenix Construction Services Inc. | 133.778 | 28.471 | -0.449 |
| 27 | David Reutimann | 83 | Toyota | Burger King / Dr. Pepper | 133.637 | 28.501 | -0.479 |
| 28 | Casey Mears | 13 | Ford | GEICO | 133.431 | 28.545 | -0.523 |
| 29 | David Ragan | 34 | Ford | Taco Bell | 133.273 | 28.579 | -0.557 |
| 30 | Michael McDowell | 98 | Ford | Phil Parsons Racing | 132.993 | 28.639 | -0.617 |
| 31 | Travis Kvapil | 93 | Toyota | Burger King / Dr. Pepper | 132.919 | 28.655 | -0.633 |
| 32 | Danica Patrick | 10 | Chevrolet | GoDaddy.com | 132.905 | 28.658 | -0.636 |
| 33 | Bobby Labonte | 47 | Toyota | Kingsford Charcoal | 132.720 | 28.698 | -0.676 |
| 34 | Mike Bliss | 19 | Toyota | Plinker Tactical | 132.485 | 28.749 | -0.727 |
| 35 | Josh Wise | 35 | Ford | MDS Transport | 132.002 | 28.854 | -0.832 |
| 36 | Landon Cassill | 33 | Chevrolet | Little Joe's Autos | 131.879 | 28.881 | -0.859 |
| 37 | Ken Schrader | 32 | Ford | Federated Auto Parts | 131.551 | 28.953 | -0.931 |
| 38 | Joe Nemechek | 87 | Toyota | TBA | 131.121 | 29.048 | -1.026 |
| 39 | Dave Blaney | 7 | Chevrolet | TBA | 131.098 | 29.053 | -1.031 |
| 40 | J.J. Yeley | 36 | Chevrolet | United Mining Equipment | 130.797 | 29.120 | -1.098 |
| 41 | Morgan Shepherd | 52 | Toyota | Support Military presented by Victory Weekend | 128.290 | 29.689 | -1.667 |
| 42 | David Stremme | 30 | Toyota | Lean 1 | 36.949 | 103.083 | -75.061 |
| 43 | Jimmie Johnson | 48 | Chevrolet | Lowe's | 0.000 | 0.000 | 28.022 |