Australian NHRA team and Larry Dixon part ways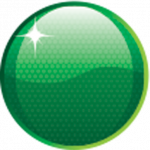 Australian Top Fuel team, Rapisarda Autosport International and American driver, Larry Dixon have parted ways just over halfway through the 2013 NHRA Mello Yello Series season, with Dixon to establish his own team in 2014.
The arrangement the multiple NHRA Top Fuel World Champion inked with the Sydney/Indianapolis based Rapisarda organisation was always to be across the bulk of the NHRA season, with much of it relying on Dixon to bring funding to the team.
Dixon's departure is another blow to Rapisarda, who lost Dixon-appointed crew chief Lee Beard to Steve Torrence's organisation following an unhappy visit to Sydney for the Nitro Champs with Tommy Johnson Jr.
The much speculated scale back by the Rapisarda team was confirmed by Dixon as a serious factor in his decision.
The 62 times NHRA event winner held no ill will toward Rapisarda Autosport International, however he was unable to get a commitment to a full Championship racing program, which he will now concentrate on under his own banner.
"We were improving our performance race to race early on," Dixon reflected. "When Lee departed, we still needed help on the tuning side. Richard Hogan (who ironically came from Torrence's outfit) was brought in when he became available. Unfortunately, we didn't get enough time with him. After that, the team has decided to scale back and we no longer share the same long term goal.
"I have been working in a variety of areas to put a team in place for the upcoming season," he continued. "I believe we can put a championship effort on track next year. We are continuing to gather information and meet with various people and companies to assist us that have the same vision. I'm anxious to work full-time on this project."
Dixon leaves the pioneering Australian team having established an Australian record at Willowbank Raceway at Easter. No information has been available from Rapisarda as to who will replace Dixon .