Webber incident triggers Red Bull changes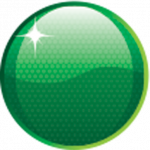 Red Bull Racing will make changes to its pitstop procedures after the German Grand Prix incident that saw a wheel depart Mark Webber's car and injure a cameraman.
In addition to the FIA's clampdown on pitlane access regulations, the team launched its own investigation into the situation, subsequently sending a report to the FIA and its 10 rival teams.
The team found that the incoming right-rear wheel nut was cross-threaded in the stop, leaving the wheel gun operator to opt for a spare wheel nut.
In the subsequent process of reversing the direction of the gun to undo the cross-threaded nut, the gun slipped in the mechanic's hands.
The slip triggered the 'go' indicator that tells the jack men that the wheel change has been completed.
Red Bull says it will now revise the design of its guns such that a similar direction-induced slippage does not drag the mechanic's hand towards the completion button.
Additionally, if any issues are encountered in pitstops, the pit controller will not release the car until a clear signal has been given from the wheel changers.
The Nurburgring incident marked the second time that a wheel has fallen off of a Red Bull this year, with Webber suffering the same fate on an out-lap in China.
The incident in the German Grand Prix saw FOM cameraman Paul Allen suffer broken bones and a concussion.