Christian Klien returns to open-wheel racing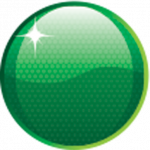 Recent V8 Supercars hopeful Christian Klien will return to open-wheel competition of the first time in three years when he makes his AutoGP debut this weekend.
The 30-year-old Austrian has inked a deal with Zele Racing, stepping into the ride recently vacated by Briton Luciano Bacheta.
Klien was a regular fixture at V8 Supercars events last year, competing with Walkinshaw Racing at Sandown and Bathurst in addition to attending several other meetings scouting for a full-time 2013 ride.
He last raced in Australia at the Clipsal 500 Adelaide, where he put an Erebus Motorsport's SLS GT3 on pole position for the Australian GT Championship support races.
Klien has also made one-off touring car appearances in New Zealand (SuperTourers), Italy (Superstars) and Germany (ADAC Procar) since his brief Formula 1 tenure with the now defunct Hispania outfit concluded.
AutoGP is currently in its fourth season having been borne out of the European Formula 3000 championship.
The category utilises an updated version of the first-generation A1 Grand Prix technical package, consisting of Lola's B05/52 chassis and Zytek V8 engines.