V8 Supercars increases minimum weight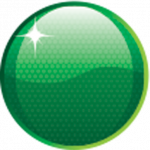 The V8 Supercars Commission has ratified a 10kg increase to its minimum weight regulation following the struggle of several teams to get down to the previous 1400kg stipulation.
According to V8 Supercars, the change has been made as a cost saving measure.
Ford Performance Racing is said to have lobbied hardest for a change as the Falcons are the only cars that come standard with steel bonnets.
The Holdens, Nissans and Mercedes-Benz entries are all allowed to run aluminium bonnets as per their production variants.
Rear quarter panels, front mudguards and front passenger and rear door skins are allowed to be made of composite materials across all cars.
The minimum weight figure continues to include a 100kg combined driver and seat weight.
Although all entries are currently made to comply to the same minimum weight, the current rules allow V8 Supercars to "amend the weight of a car in the interests of equitable competition".