Shepherd to set Sprint Cup age record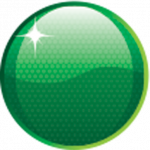 NASCAR veteran Morgan Shepherd will this weekend become the oldest driver to compete in a Sprint Cup race at the age of 71.
A part-timer in the second-tier Nationwide Series with his own Shepherd Racing Ventures outfit, Shepherd has not competed in the Sprint Cup since 2006.
The four-time race winner, who first entered a NASCAR premier series event in 1970, will drive the #52 Brian Keselowski Motorsports Toyota.
The record for the oldest Sprint Cup starter is currently held by Jim Fitzgerald, who was 65 years old when he made his final start at Riverside in 1987.
"This is truly a milestone, great opportunity and I thank all who are involved to help make this happen," said Shepherd.
"My first Sprint Cup race since 2006. Will be good to be back for such a historical day."
Just 43 cars have been entered for this weekend's New Hampshire event, all but ensuring Shepherd his historic start, which will take place at New Hampshire.