Co-drivers on show at Shannons Nationals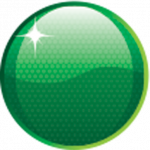 A selection of talented co-drivers will spice up the Shannons Nationals event at Sydney Motorsport Park as three of the weekend's classes run a two-driver format.
The Australian GT Championship, Australian Manufacturers Championship and Radical Australia Cup will all feature guest drivers.
Six of the 18 GT entries will tackle a twin 60 minute race format with co-drivers, highlighted by series returnees John Bowe (Peter Edwards Ferrari), Steven Richards (Justin McMillan Lamborghini) and Jack Perkins (Mark Griffin Ginetta).
The Porsche-mounted Klark Quinn enters Round 4 of the AGTC with a 54 point lead over his father Tony, who has again entered his Aston Martin for this weekend.
The AMC will see the return of three-time drivers' champion Stuart Kostera, who had appeared set to miss the season following the withdrawal of Team Mitsubishi Ralliart.
Kostera will co-drive a privately entered Mitsubishi with regular front-runner Dylan Thomas, replacing Ryan Simpson in the seat following the Sydneysider's move to the Kumho V8 Touring Car Series.
The three-hour AMC race has attracted 18 entries, with the Garry Holt/Ryan McLeod and Bob Pearson/Glenn Seton Lancers joining the BMW 1Ms of Beric Lynton/Tim Leahey and Tony Alford/Peter Leemhuis adding to the Class A battle.
The 23-car Radical Cup grid boasts seven two-driver entries that include former open-wheel drivers James Winslow (Chris Medland SR8) and Nathan Antunes (John Corbett SR8), who is also racing in the GT event (Rod Salmon Audi).
Dunlop Series driver George Miedecke (Rowan Ross SR3) and the versatile Josh Hunt (Peter White SR8) further bolster the Radical field.
The one-make class will race to a revised format this weekend with the regular pair of 50 minute races to be separated by just 25 minutes.
Refuelling and driver changes will be allowed during the break. Pro seeded drivers will race in the second leg only and be forced to serve a drive-through during their stint in order to even up the competition.
The Formula 3 Australian Drivers' Championship, GT3 Cup Challenge and Swift Racing Series are also on the Sydney Shannons Nationals bill.
The event was to have included a 6 Hour production sports and touring car race, but that plan was abandoned due to a lack of competitor interest.