Alan Hamilton Part 1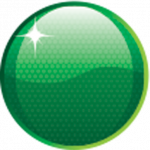 Alan Hamilton's motorsport career is best remembered for two moments.
The first one that springs to mind his second place at Bathurst in 1977 as co-driver with Colin Bond, as part of Allan Moffat's famous Falcon 1-2 victory.
Then a year later Hamilton survived a terrifying crash at Sandown Park during the 1978 Australian Grand Prix (see video below) under the Dunlop bridge when he was running in second place behind Kiwi Graham McRae, the eventual winner.
But Hamilton's motorsport career, passion and achievements extend beyond those moments and beyond the driver's seat.
As the Porsche importer for 40 years, Hamilton juggled his time between growing the family business and successfully pursuing his love of the sport.
As a driver he rose to the top in touring cars and the powerful Formula 5000 open wheelers that nearly cost him his life. Hamilton was also very successful in sports cars and hill climbs.
Several national titles attest to his ability and driving prowess.
As a team owner Hamilton was equally successful. His team won several titles including Australian GT Championships and Gold Star titles.
Along the way there were Le Mans attempts and smashing the magic one-minute lap at the old Sandown circuit with Alfie Costanzo driving Hamilton's ex James Hunt McLaren M26, converted to F5000 spec.
Costanzo stopped the clock at 59.6s on the bumpy, narrow high speed circuit.
Speedcafe caught on with Hamilton to reflect on his impressive and interesting career.
SPEEDCAFE: How did you get your start in racing?
ALAN HAMILTON: I was at Camberwell High School (Vic) and my parents took me off to vocational guidance, which was a bit of an in-thing in those days. When my parents went back to meet with the chap that conducted the interview he told them that I wanted to be a racing driver. Everyone was a bit stunned at that, so my parents took me out of high school and put me into Technical School. Bearing in mind my father came home with the first Porsche (in Australia – as the marque's first importer), when I was nine years old, I didn't go through an MGTC period or an Austin Seven period because I had a Porsche when I was nine years old. It didn't make sense so I then pursued a technical school course and got my licence on July 29th (Alan's birthday) and drove madly into the RACV building in the city and got myself a competition licence.
SPEEDCAFE: Where was your first race?
HAMILTON: I had a small windowed Volkswagen Beetle, which was the first car I competed in at Templestowe (Melbourne suburb) Hill climb.
SPEEDCAFE: What is your favourite racecar of all time?
HAMILTON: That's extremely difficult to say as I've had some really fantastic cars, but I'd have to say one of my favourite cars was the orange Porsche 911 I ran in the touring cars at the end of 1968 and 1969.
We competed at 35 different race meetings in 1969 in the 911 and it had an enormous success rate and we were racing two weekends out of three. That was a remarkable achievement for the car. Of the cars I've owned but not raced, I guess the 917/30 was the most spectacular.
It weighed 730kg and had 895kW and 1193Nm. It would accelerate from 0-160km/h in 3.2 seconds and 0-320km/h in 8.2 seconds. It had rather excessive fuel consumption, but it was a spectacular car to drive. One of the cars I had the most fun driving and my introduction to single seater racing was the McLaren M10B F5000. That was a car I absolutely loved to drive and hope to get back into it again next year and run it in the occasional hill climb.
SPEEDCAFE: What were the most memorable road going and racing Porsches?
HAMILTON: Well the most memorable road going one was the 917/30.We took it to Adelaide each year for the Australian Grand Prix and we used to road register it. So we were driving this Can Am car around the streets of Adelaide and we used to raffle rides in the car to the Eagle on the Hill, and then another ride back down from the Eagle to the dealership. One of the rides back down was with the Lady Mayoress of Adelaide and it was pouring rain. It was one of those miserable wet Grand Prix meetings over there. I asked her if she would like to go for a drive first or straight back to Adelaide. She elected to go for a ride. So we drove the 917/30 to Murray Bridge and on to Adelaide with rooster tails of spray coming out the back and we arrived at the dealership looking like drowned rats, but it was absolutely fantastic fun and she was a really good sport about it.
SPEEDCAFE: What was your greatest achievement as a driver?
HAMILTON: Some of my greatest achievements as a driver (were when) I didn't even win the race! Most people would think second at Bathurst in 1977 with Colin Bond, would be my greatest achievement. But I didn't like touring cars much and I guess coming second in the Gold Star championship and third in the Australian Grand Prix mean more to me. I also had a big crash in the 1978 Australian Grand Prix.
Running in all those events was terrific. I'd always wanted to be a racing car driver. When the opportunity presented itself in Europe in 1968, by that stage, I was married, I had a board meeting with myself and that was the time I decided motor racing for me would only be a hobby and not a profession as I had been involved in the family business (Australian Porsche importers) at that stage and those responsibilities were increasing, so I've loved all my times in motorsport and still do.
SPEEDCAFE: What was your greatest achievement as a team owner?
HAMILTON: I think 1982 was pretty good. We won the Gold Star with Alfie (Costanzo) and the GT Championship with Alan Jones with Colin Bond finishing third to Jones in the GT Championship. It was a pretty big effort to run three cars in the series we competed in and achieve that level of success. It was a pretty spectacular year.
SPEEDCAFE: And looking back, were there any regrets or missed opportunities as a driver or as a team owner?
HAMILTON: No regrets at all. I dropped in and out of motor racing a fair bit, depending on work commitments and everything else and whether I had the time to continue to compete, or whether I needed to devote it to the business (Porsche Cars Australia). As the company grew you had more people to delegate things to do. At one stage the company had 176 employees. It was very large.
SPEEDCAFE: In 1969 you actually earned more points in the Australian Touring Car Championship (ATCC) than anyone else yet you finished second in the championship. How did that work?
HAMILTON: That was the first time the ATCC had been run as a series, rather than a single race. They divided the field into under and over 2litre cars and I was the most successful under 2litre car, so I scored a lot of points there, but you also got points for outright, whereas the V8's tended to split the points at the top with (Ian) Geoghegan, (Bob) Jane, (Norm) Beechey and it was a good series and I should have won it, but I didn't and that was our fault.
SPEEDCAFE: In 1969 a young Allan Moffat made his debut at Bathurst debut in the GTHO Falcon. As his team-mate what was that like and what were the dynamics like between you two?
HAMILTON: That was great. We had big Al Turner running the team at that stage and Ford had decided to run with racing tyres whereas previously everyone ran Michelins or something that were long wearing. It was tyres that cost Ford the win at that meeting and of the factory cars, it was Allan's and mine that didn't roll over due to blown tyres. I think from memory we finished fourth outright (one lap down) and thoroughly enjoyed it. I again drove with the Moffat team at Bathurst in 1977, which was very successful with the two Ford's finishing first and second. I was able to pay Allan (Moffat) back by giving him a GT Championship in 1980 in the Porsche 934. The dynamics between Allan and I were always good but I can't say that for all the other members of the team who found Allan a bit abrasive.
Back in those days the CAMS offices were in St Kilda Road and I remember very well attending a meeting with Norm Beechey, and Bob Jane and CAMS were considering banning Allan from racing because of his, let's say rather intense driving methods on the track. Without exception all the drivers said, 'No, you can't ban him for that'. That was possibly a part of Allan's career that he didn't know about.
SPEEDCAFE: As a Porsche importer and dealer, what's been the most bizarre deal you ever did?
HAMILTON: We once had one chap walk in off the street and buy a car with an American Express card. We rang American Express and they told us that would be okay. I think there was even a little publicity about that at the time.
I found during those years I had the best time. We were very close to our customers and staff and in those days Porsche wasn't really a part of the automotive industry, it was something quite apart from that.
I remember one of the American dealers being interviewed and he said, 'No, we don't deal in cars, we deal in dreams.' I have a feeling that also applied to our market and probably today I don't see it like that. It's a highly competitive industry and Porsche is competing as hard as they can in all fields with others competing against Porsche.
SPEEDCAFE: What were your favourite tracks in Australia?
HAMILTON: Sandown, Phillip Island, Lakeside and Surfers Paradise. All of them very fast, challenging and great fun to race on.
*Part 2: In two weeks Speedcafe.com continues its feature on Hamilton who goes into the ill-fated Le Mans effort in 1981 with Peter Brock, Jim Richards and Colin Bond.
See below for video of Alan Hamilton's crash in the 1978 Australian GP at Sandown