Lotus fights to keep Raikkonen from Red Bull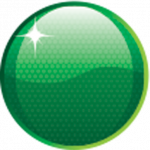 The Lotus F1 Team will hold key contract talks with Kimi Raikkonen this week amid suggestions that the former world champion is the favourite to replace Mark Webber at Red Bull Racing.
Raikkonen rejoined Formula 1 with Lotus last season after a two-year hiatus from the championship.
Scoring one race win on the way to third in the 2012 standings, the Finn is again proving a title contender this year, currently tailing only Sebastian Vettel and Fernando Alonso after nine races.
Despite openly admitting that Lotus, which is majority owned by private equity firm Genii Capital, does not have the resources of Red Bull, team principal Eric Boullier is confident of keeping his driver.
"I think he likes the team and the people in the team; he is comfortable with them," Boullier told Formula1.com of Raikkonen, whose distaste for media and sponsor appearances is arguably as famous as his driving prowess.
"Sometimes you have a good car at the start of the season, but the question is will you be able to keep up that level – and Kimi can see that we can do it.
"With much less resources than Red Bull we still can develop the car and compete at the same level.
"Last weekend we had conditions that are 'normal', not tricky ones, not cold and rainy, and you saw that our car was competitive.
"If you are competitive at mid-season then in all probability we will keep the development curve on the up.
"So our system is working and if he is comfortable and earns enough for his 'afterlife' then why should he go?
"In the end it is up to him to tell us what he would like us to do and we will look to do it. He knows that we are flexible and that we listen to our drivers."
Current Toro Rosso drivers Daniel Ricciardo and Jean-Eric Vergne are also said to be in contention of replacing Webber, who announced ahead of the British Grand Prix that he will be joining Porsche's World Endurance Championship campaign next year.
Ricciardo has performed strongly in recent races, telling media in Germany last weekend that he is relishing the thought of vying for Webber's seat.
"I guess I enjoy it," he said of the extra pressure.
"When you hear things like that, you have to take it as positive information because it is positive for people to talk about me taking a seat like that.
"For me to view it as negative pressure doesn't make sense so I use it to my advantage and it seems to be working, so let's keep it in this direction."
Ricciardo and Vergne currently sit 14th and 13th in the championship respectively having each chalked up three points scoring finishes.