Courtney decision close amid busy driver market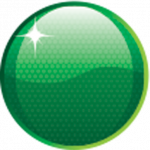 James Courtney says that he could have his 2014 plans sorted as early as this month ahead of what promises to be a hectic period of driver movements.
The 2010 V8 Supercars Champion is coming to the end of a three-year tenure at the Holden Racing Team that has yielded just one race victory.
His high-profile England-based manager Alan Gow is set to attend the upcoming V8 Supercars event at Queensland Raceway from July 27-28 in a visit that Courtney says may well finalise his plans.
Courtney is facing a driver market that threatens to deliver far less money than the seven-figure per annum sum he is currently paid by the HRT.
Speedcafe.com understands that Erebus Motorsport has offered Courtney a sizeable carrot to join its customer Mercedes-Benz AMG operation, while other options are said to include a switch to Tekno Autosports, a move back overseas, or staying at HRT on a reduced wage.
The 2014 V8 Supercar driver market is expected to be influenced by the possible movement of multiple Racing Entitlements Contracts, which could includes the likes of Tekno and Charlie Schwerkolt, who was part of Courtney's 2010 title success with Dick Johnson Racing.
"Alan Gow is coming out to try and finalise everything and put it to bed and hopefully by then (late July) we will have some sort of idea," explained Courtney when asked by Speedcafe.com about his future.
"That's (up to) big Al (Alan Gow)," he added when pressed on his options.
"I'm just busy trying to drive fast. Once he gets here he will tell me all the things he's got."
Should Courtney move on from HRT, the Walkinshaw stable will have two seats to fill with Russell Ingall's exit from its third entry already confirmed.
Current Erebus Motorsport driver Tim Slade is said to be high on the factory squad's shopping list – a move that the AMG customer team hopes will not occur.
"We've put so much change into this team this year, we now want to minimise the amount of change going into next year with exactly the same format that we have," Erebus CEO Ryan Maddison told Speedcafe.com of his driver line-up.
"He (Slade) knows where we stand and he knows where our program is going as far as performance."
Ingall is understood to have had his own discussions with Erebus about a potential 2014 drive as he continues to harbour a seemingly unlikely hope of extending his career for a further season.
Aside from Courtney, the most high-profile driver on the market is Will Davison, who is waiting on Ford's decision on its future with Ford Performance Racing before making a commitment.
"It's natural that I want to stay (at FPR) and they are the same," Davison told Speedcafe.com
"They (Ford) want me to stay in the team. We've got a great relationship. We struggled a bit at the start of the year but having said that we have won our second race of the year and we are third in the Championship.
"I think all the negotiations seem like they are going pretty well. But I think they have just got to figure out their (Ford's) future first."
Garry Rogers Motorsport, which will compete under the Volvo Polestar Racing banner in 2014, is also likely to play a role in the driver market, although moving to such an unproven program would pose as a considerable risk for the likes of Davison.
Current GRM driver Scott McLaughlin and his management insist that the rookie standout will continue with the squad next year, despite his 2013 form raising interest from other teams.
Partnering McLaughlin with a Swedish star, such as launch-attendee Robert Dahlgren, may well prove an attractive option in order to smooth the marriage of the Melbourne-based chassis and Sweden-based-Polestar engine programs.