Shane Tucker quits Australian drag racing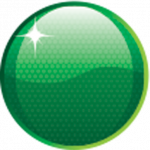 One of Australian drag racing's highest profile competitors, Shane Tucker has made the decision to walk away from the sport in this country, effective immediately.
The car that Tucker has raced over recent times, a Pontiac GXP is up for sale, however the team – owned and managed by his father Rob will continue to meet sponsor commitments for the remainder of the 2013 season, either with the patriarch of the family who made a comeback at the recent Fuchs Winternationals or Shane's sister Kirsten, who is an emerging talent in the class.
"I have had eight great years racing Pro Stock and we have had some great memories and have achieved some great things," said Tucker. "It brings a tear to my eye and is one of the hardest things I've ever had to do."
The loss of Tucker is a huge blow to not only the professional level of Australian drag racing, but to the Pro Stock ranks in this country. Whilst it is one of the most competitive forms of motorsport in Australia, Tucker with his Hollywood good looks and extreme attitude brought much needed profile and youth involvement to the class.
Tucker hasn't ruled out a return at some point. Shane's message to the fans on the team's Facebook page was very specific in stating he was hanging his helmet up in Australia, leaving the door open to international racing.
He has previously made cameo appearances in the NHRA Pro Stock ranks – driving for Cagnazzi Racing during a limited campaign in 2007.