License movements to define silly season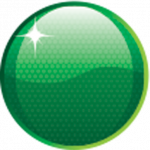 The return of Paul Morris Motorsport has emerged as a surprise possibility as the movement of Racing Entitlements Contracts threatens to reshape the V8 Supercars grid for 2014.
Speculation in the Townsville paddock suggests that Morris, a former race winning driver in the class who ran his own team between 2000 and 2011, is assessing the possibility of re-entering the championship next year.
Morris currently acts as an advisor and endurance co-driver at Lucas Dumbrell Motorsports, which last year bought one of the two RECs that PMM previously campaigned from its Norwell, Queensland, workshop.
The other Morris license is nearing the end of a two-year lease at Tekno Autosports, and could be on the move if the Webb family elects against exercising an existing purchase option.
PMM's Norwell workshop remains fully operational and is currently being utilised to run Maurie Pickering's two Finance Ezi Racing Dunlop Series entires.
Known to harbour desires to enter the main series, Pickering is understood to be in continued discussions with Nissan Motorsport about a potential future customer effort.
Morris, meanwhile, denied any intention to re-enter the fray as a team owner when approached by Speedcafe.com in Townsville, saying that he would look to on-sell his license if it is not required by Tekno.
"I have no intention of taking back my licence and racing it," said Morris.
"I want to continue to help Lucas Dumbrell out. That's my thing at the moment."
Dean Fiore, whose REC is currently being leased to DJR under a one-year deal, has also been linked to a potential PMM revival.
The West Australian however says that he needs more time to sort his own commercial situation and make a decision on his future as a driver before striking any REC deals.
Meanwhile, Tekno's Steve Webb stressed that buying Morris' REC at season's end is far from his team's only option.
"There's a few RECs floating around the place and I think there are a number of options available to those people," he said.
"Its our call as to what we do and when we do it. I don't really think things will settle down and for anyone to know what anyone's doing until the end of the year."
Adding to the scenario is the potential availability to Tekno of Charlie Schwerkolt's REC, which is currently run as the fourth entry at Ford Performance Racing.
Schwerkolt remained tight lipped about speculation that he could be looking to park his REC elsewhere when approached by Speedcafe.com, preferring not to pass comment on the matter.
Another key player in the 2014 REC market is James Rosenberg, who is reviewing his position after Erebus Motorsport's rocky start to its ambitious Mercedes-Benz V8 Supercar campaign.
The South Australian's options currently appear wide-open and will likely be impacted by the future of his long-time driver Tim Slade.