Honda out for perfect 10 in Queensland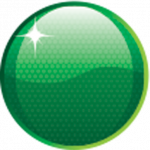 Evans Motorsport will be out to extend its winning streak to 10 at the International Rally of Queensland this weekend.
The Honda Jazz campaigned by Eli Evans has dominated the Australian Rally Championship.
Rally Queensland, which doubles as an ARC round as well as a round of the seven-round Asia Pacific Rally Championship, is traditionally a technically challenging event that combines tight and twisty sections with super fast runs.
"This rally is a true test of man and machine," driver Eli Evans said.
"The Jazz have proven their reliability and durability. They're basically faultless, with no major issues from day one. We're pumped for what will be a very challenging weekend."
Victorian Evans and his Queensland co-driver Glen Weston are striving for their 10th straight win in round four of the Eastcoast Bullbars Australian Rally Championship.
"Everyone looks forward to their home event as it's your chance to show your worth to family and friends. This rally is probably the most difficult on the calendar, which makes it even more special for me," Weston said.
Competitors from Finland, India, Japan and New Zealand join the Australian regulars in the technically and physically demanding event.
Evans and Weston's team mates Mark Pedder and Claire Ryan are keen to face what is a challenging but universally enjoyable event.
"Queensland is always super tough," Pedder said. "The roads are rough and it's a long event which makes it so much fun to drive."
The International Rally of Queensland starts with the super special stages at the Nambour showgrounds on Friday night.