Guiliana sources replacement chassis after crash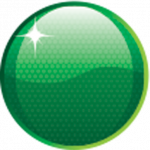 Steel Guiliana will continue his Formula 3 Australian Drivers' Championship campaign with a replacement chassis this weekend following a spectacular crash at Hidden Valley last month.
The 22-year-old's R-Tek Dallara suffered heavy damage in a 160km/h accident triggered by contact with the Mygale of Nick Foster.
Although the team says that the chassis itself escaped the crash with minimal damage, it has sourced a spare chassis from fellow South Australian squad Team BRM for this weekend's fourth round at Sydney Motorsport Park.
R-Tek has transferred its running gear into the BRM tub but eventually plans on reverting back to its own chassis for the final two rounds of the season.
"It's a great show of how things are in Formula 3 at the moment," said R-Tek team owner Ian Richards of BRM's assistance.
"They understand it's important for the series to do what it can to get guys back on track in situations like that, and they couldn't offer up their spare chassis any quicker than they did.
"The series is probably more competitive than ever and having Steel back on the grid isn't just great for our team, but for the series as a whole."
Guiliana currently sits sixth in the Gold Star standings which are being led by BRM trio Tim Macrow, Nick Foster and John Magro after six races.
Up to 13 entries are expected to front at Sydney Motorsport Park, where the category will be racing as part of the Shannons Nationals for the first time this year.