F1 casts safety net over TV cameramen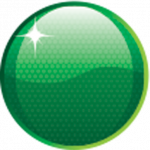 Television cameramen will be confined to the pit wall in the wake of the accident which left Paul Allen with broken ribs and a shattered collarbone.
At the German Grand Prix, Allen who was working for the sport's official TV production company FOM, was lucky to escape more serious injuries after being struck by a flying wheel which came off Mark Webber's Red Bull.
In a statement a day after the incident at the Nurburgring, F1 ringmaster Bernie Ecclestone confirmed the swift safety overhaul following calls by some in the sport including Red Bull's team boss Christian Horner for tighter safety in pit lane.
"In future, all our camera crews will only be allowed to film from the pit wall," Ecclestone said.
Previously up to six camera people had been granted unlimited access in the pit lane but with no rules stipulating they have to wear fireproof overalls and helmets.
Allen, who had not been wearing any safety equipment, was looking away from the Webber pit stop at the time and remains in hospital while he recovers from his injuries.
Red Bull were fined $42,500 over the incident with Horner confirming that he did not inform Webber about Allen being injured until after the race.