Red Bull fined over Webber wheel incident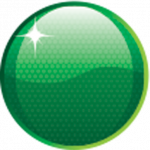 Infiniti Red Bull Racing has been fined $42,500 due to the incident that saw Mark Webber's tyre depart his car collecting FOM pitlane cameraman, Paul Allen.
Allen was taken to the Nurburgring medical centre before being flown to the Koblenz Hospital.
The incident, which saw Allen collected full on by the wheel with his back to the action, has left the cameraman with multiple injuries, including a broken collarbone, two broken ribs, concussion and bruises.
Inexplicably, he was dressed in a basic uniform and wearing no helmet or other safety gear and appeared to have no "spotter" beside him despite the dangers that being in the pitlane  presents.
Ironically, the person to collect Webber's wheel today was the Mercedes mechanic collected by an errant pitlane wheel that left Nico Rosberg's machine in 2010.
Team boss Christian Horner sent his best wishes to Allen's family and stated that a full investigation was underway as to why the wheel wasn't attached to Webber's wagon.
Force India also felt the wrath of officials for a pitlane infringement, releasing Paul di Resta into the path of Toro Rosso's Jean-Eric Vergne. The team, owned by prominent Indian Vijay Mallya, sees it's pocket $7,000 lighter as a result.