Hanninen named as Hyundai WRC test driver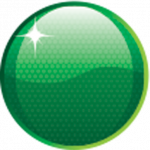 Finn Juho Hanninen has been confirmed as one of the test drivers for the Hyundai i20 ahead of the Korean company's re-entry into the World Rally Championship next year.
Hyundai Motorsport has established the team from scratch at Alzenau in Germany with the announcement of another test driver expected in the near future before the competition drivers are rolled out at the end of the year.
Hyundai Motorsport's WRC team is about to step up the test and development program ahead of the season opening Monte Carlo rally in January next year.
Hänninen won the Intercontinental Rally Challenge in 2010 followed by the FIA Super 2000 World Rally Championship and the FIA European Rally Championship titles in 2011 and 2012 respectively.
 "We have decided to work with different drivers with unique skills and capabilities this year, which will provide us with valuable feedback for 2014," Hyundai Motorsport team principal Michel Nandan said.
Hanninen feels the team has made solid progress with the i20 program since the team was established from scratch less than a year ago.
"The first run with the i20 WRC was quite positive for me," Hanninen said.
"I'm very impressed with the work the team has done so far in such an incredibly short space of time. I feel comfortable with everyone in the team and I look forward to carry on working with them in the next six months."