Aussie Josh Burdon wins Euro NASCAR biff fest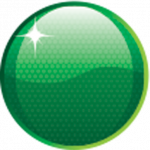 Hobart racer Josh Burdon has survived hot conditions and a crash laden event to walk away with a round win and the Championship lead in the NASCAR Whelan Euro Series at Tours Speedway in France.
There was barely a piece of body work remaining on Burdon's Forza Motorsport-X-BOX Chevrolet as he crossed the line in Sunday's race. In Saturday's race, after getting to the lead he was taken out, but was able to fight back to second.
In the Sunday race, an opening lap incident saw most of the driver's side torn away from the car in the multi-car pile-up.
He was able to get back to the front and take the win, being awarded the round win and a 31 point advantage in the Championship.
"I enjoyed the racing, and my first time on the oval I thought it was a big success," said 20-year-old Burdon, "100 laps is a long way around here in this heat, and I loved the crowd's support, this French crowd rocked".
"We managed to win the round and extend the Championship lead, so I'm definitely one happy boy tonight."
Thankfully for Burdon's team, there is plenty of time to re-build the car with the next race not until the end of September on the famed Monza circuit in Italy.