Tekno Autosports fined after pitstop debacle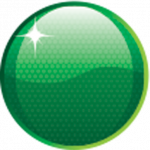 Stewards have added insult to injury for Tekno Autosports by fining the team $10,000 for a pitstop infraction during Race 20 in Townsville.
Both Tekno Holdens were taken out of contention when they were handed drive-through penalties during the race for being lowered off their air jacks before refueling had been completed.
Pole-sitter Shane van Gisbergen had been well in contention to win the race at the time of his pitstop, running second only to Craig Lowndes, who was on an alternate tyre strategy.
In addition to his drive-through penaltiy, Van Gisbergen had to make a subsequent second stop for fuel due to the pit issue, rendering him 17th by the chequered flag.
It was Webb's bungled stop, however, that resulted in both fuel being spilt on pit apron and the $10,000 fine. $5,000 of the total has been suspended until the end of the calendar year.
The team told Speedcafe.com after the race that new personnel had been in charge of the pitstop procedure. It is understood that the actual pitstop crew itself was not at fault.
Tekno's penalty is the second major fine of the weekend after Dean Fiore was relieved of $10,000 (with $5,000 suspended until the end of the year) for losing control of his car during a media ride session.