Owen secures Dunlop round amid chaos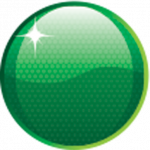 Steve Owen secured victory in the third Dunlop Series round of the year after taking out a crash-marred Race 3 in Townsville.
Owen, who had won Saturday's opening race from pole before driving to a steady fifth in Sunday morning's reverse top 10 grid Race 2, led all 18 laps of the final.
Team-mate Dale Wood ensured he would leave Townsville with second for the round and the series points lead by shadowing his team-mate throughout the race.
Andrew Jones completed the top three in both the race and round standings.
Two lengthy Safety Car periods punctuated the finale, which marked the second-tier series' first taste of the soft compound Dunlop control tyre.
The first was called on the opening lap following a multi-car incident triggered when Nick McBride was turned around through the high-speed Turn 6.
The Holdens of Jim Pollicina and Nandi Kiss made heavy contact in the resulting melee, requiring a sizeable clean-up.
While positions at the front remained stagnant after the restart, the field was bunched again a short time later when Drew Russell and Rodney Jane made contact on the short chute between Turns 2 and 3, sending both cars heavily into the right-side concrete wall.
Pushed back to 13th during an opening lap scrap with Kirstian Lindbom, Ashley Walsh narrowly avoided the incident that caused the second Safety Car and managed to cut his way through to an eventual fourth.
George Miedecke, Lindbom, Aaren Russell, Jack Perkins, Geoff Emery and Race 2 winner Paul Morris completed the top 10, while star attraction Casey Stoner drove steadily to 16th.
Daniel Gaunt's weekend ended on a sour note when he was forced to pit for repairs following a first corner incident.
The Eggleston Motorsport Holden had found itself in the middle of a three-wide squeeze involving Jones and Aaren Russell from which the latter two were lucky to escape unharmed. Gaunt was the last of the classified finishers in 24th.
See below for full Dunlop Series Race 3 results
| | | | | | |
| --- | --- | --- | --- | --- | --- |
| 1 | Sherrin Rentals/MWM | Steve Owen |  Ford Falson FG | 28:20.2775 | 1:14.2908 |
| 2 | GB Galvanizing/Wilson Security | Dale Wood |  Ford Falcon FG | 28:21.9765 | 1:14.4865 |
| 3 | Advam Racing | Andrew Jones |  Holden Commodore VE2 | 28:27.4709 | 1:15.1928 |
| 4 | Infants Friend | Ashley Walsh |  Ford Falcon FG | 28:27.6993 | 1:14.5855 |
| 5 | I Seek | George Miedecke |  Ford Falcon FG | 28:28.3390 | 1:15.3300 |
| 6 | Ozstaff Racing | Kristian Lindbom |  Ford Falcon FG | 28:28.8060 | 1:14.7630 |
| 7 | CEG Rentals | Aaren Russell |  Ford Falcon FG | 28:29.5340 | 1:15.1349 |
| 8 | Eggleston Motorsport | Jack Perkins |  Holden Commodore VE | 28:30.5878 | 1:14.1985 |
| 9 | R&J Batteries/NDD | Geoff Emery |  Holden Commodore VE2 | 28:31.2638 | 1:15.3022 |
| 10 | Sargent Security Racing | Paul Morris |  Holden Commodore VE2 | 28:32.0594 | 1:15.2688 |
| 11 | Icebreak Racing | Chris Pither |  Holden Commodore VE2 | 28:33.2744 | 1:15.4003 |
| 12 | Image Racing/Arvo | Taz Douglas |  Ford Falcon FG | 28:33.7313 | 1:15.4896 |
| 13 | Rodney Jane Racing/Sonic | Gary Jacobson |  Ford Falcon FG | 28:34.5763 | 1:15.6049 |
| 14 | Linde Material Handling | Cameron Waters |  Holden Commodore VE2 | 28:39.3788 | 1:15.9703 |
| 15 | Action Racing | Marcus Zukanovic |  Holden Commodore VE | 28:39.7750 | 1:16.0103 |
| 16 | Triple Eight Race Engineering | Casey Stoner |  Holden Commodore VE2 | 28:39.8595 | 1:14.9194 |
| 17 | Finance Ezi Racing | Josh Hunter |  Ford Falocon FG | 28:40.8640 | 1:16.2454 |
| 18 | Tony D'Alberto Racing | Nick McBride |  Ford Falcon FG | 28:45.2682 | 1:16.2628 |
| 19 | MiraFlores Estate/Harber Excav | Morgan Haber |  Ford Falcon FG | 28:46.1557 | 1:16.7919 |
| 20 | Gulf Western Oil | Michael Hector |  Ford Falcon FG | 28:47.5012 | 1:16.7287 |
| 21 | Resi Home Loans | Aaron McGill |  Holden Commodore VE2 | 28:48.3491 | 1:16.9216 |
| 22 | N.Q Concrete Sawing & Drilling | Justin Garioch |  Holden Commodore VE2 | 28:50.0380 | 1:17.6041 |
| 23 | Finance Ezi Racing | Andre Heimgartner |  Ford Falcon FG | 29:26.9108 | 1:15.9453 |
| 24 | Marque Management | Daniel Gaunt |  Holden Commodore VE2 | 28:43.6549 | 1:15.6323 |
| DNF | Go Karts Go | Drew Russell |  Ford Falcon FG |  8:34.5597 | 1:18.0490 |
| DNF | Rodney Jane Racing/Sonic | Rodney Jane |  Ford Falcon FG |  8:34.6278 | 1:18.4768 |
| DNF | Formula Tech/Interquip Racing | Brett Stewart |  Holden Commodore VE |  8:40.2474 | 1:20.5066 |
| DNF | Pacific Hoists – Hitachi | Nandi Kiss |  Holden Commodore VE | | |
| DNF | Poll Performance | Jim Pollicina |  Holden Commodore VE | | |
See below for full Dunlop Series round results
| | | |
| --- | --- | --- |
| 1 | Steve Owen |  284 |
| 2 | Dale Wood |  268 |
| 3 | Andrew Jones |  237 |
| 4 | George Miedecke |  217 |
| 5 | Kristian Lindbom |  211 |
| 6 | Aaren Russell |  211 |
| 7 | Ashley Walsh |  194 |
| 8 | Paul Morris |  189 |
| 9 | Daniel Gaunt |  163 |
| 10 | Geoff Emery |  152 |
| 11 | Jack Perkins |  145 |
| 12 | Chris Pither |  142 |
| 13 | Morgan Haber |  117 |
| 14 | Marcus Zukanovic |  112 |
| 15 | Nick McBride |  109 |
| 16 | Taz Douglas |   96 |
| 17 | Gary Jacobson |   90 |
| 18 | Cameron Waters |   87 |
| 19 | Josh Hunter |   86 |
| 20 | Casey Stoner |   85 |
| 21 | Aaron McGill |   83 |
| 22 | Michael Hector |   79 |
| 23 | Andre Heimgartner |   77 |
| 24 | Drew Russell |   77 |
| 25 | Rodney Jane |   74 |
| 26 | Justin Garioch |   73 |
| 27 | Jim Pollicina |   53 |
| 28 | Brett Stewart |   44 |
| 29 | Nandi Kiss |   36 |
| 30 | Aaron Tebb |    0 |
| 31 | Sam Walter |    0 |
See below for full Dunlop Series overall points
| | | |
| --- | --- | --- |
| 1 | Dale Wood | 803 |
| 2 | Ashley Walsh | 747 |
| 3 | Kristian Lindbom | 650 |
| 4 | George Miedecke | 584 |
| 5 | Daniel Gaunt | 562 |
| 6 | Andrew Jones | 559 |
| 7 | Taz Douglas | 511 |
| 8 | Aaren Russell | 509 |
| 9 | Cameron Waters | 424 |
| 10 | Geoff Emery | 418 |
| 11 | Paul Morris | 396 |
| 12 | Drew Russell | 393 |
| 13 | Steve Owen | 383 |
| 14 | Jack Perkins | 349 |
| 15 | Gary Jacobson | 343 |
| 16 | Marcus Zukanovic | 303 |
| 17 | Rodney Jane | 301 |
| 18 | Chaz Mostert | 288 |
| 19 | Morgan Haber | 285 |
| 20 | Andre Heimgartner | 280 |
| 21 | Chris Pither | 275 |
| 22 | Nick McBride | 264 |
| 23 | Josh Hunter | 255 |
| 24 | Casey Stoner | 234 |
| 25 | Michael Hector | 186 |
| 26 | Brett Stewart | 178 |
| 27 | Sam Walter | 171 |
| 28 | Jim Pollicina | 137 |
| 29 | Aaron McGill | 133 |
| 30 | Jay Verdnik | 117 |
| 31 | Adam Wallis |  84 |
| 32 | Chris Alajajian |  81 |
| 33 | Justin Garioch |  73 |
| 34 | Aaron Tebb |  69 |
| 35 | Nandi Kiss |  66 |