Nathan Pretty takes Townsville round win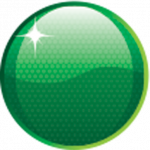 Nathan Pretty has won the the fourth round of the Auto One V8 Ute Racing Series at the Sucrogen Townsville 400 this weekend.
Pretty's Race 3 win coupled with second and fourth respectively in Races 1 and 2  was enough to head Kim Jane and Ryal Harris home for the overall round victory.
Stephen White secured the win in Race 2 today after a great start off the front row of the grid to bring his Dunlop Super Dealer Holden home in first.
"It's nice to bounce back after a couple of disappointing rounds," said Pretty.
"Grabbing pole, winning a race and the weekend its exactly what I needed to do and it's good to get the morale up in the team."
"The best thing I can do is win races to get back into the championship as certain things were out of my control and now we're back on track," added Pretty.
In post-race scrutineering, Jeremy Gray, Adam Marjoram and Stephens White's Ute's were all deemed by race officials to not comply with the technical regulations for the series, and were excluded from Race 3.
The Australian V8 Ute Racing Series will be back on track for Round 5 at Sandown Raceway 13 – 15 September.
V8 Ute Round Results
| | | | |
| --- | --- | --- | --- |
| 1 | 56 Milwaukee Racing | Nathan Pretty | Holden VE |
| 2 | 27 Bob Jane T-Marts | Kim Jane | Holden VE |
| 3 | 1 Tapout Energy Racing | Ryal Harris | Ford FG |
| 4 | 68 Rentco Transport Equipment Rentals | Kris Walton | Ford FG |
| 5 | 22 Thirsty Camel Racing | Craig Dontas | Holden VE |
| 6 | 3 Sage Automation / Roof Seal | Gary Baxter | Holden VE |
| 7 | 8 Sieders Racing Team | David Sieders | Ford FG |
| 8 | 6 7 CoolSport / Guide Dogs | Elliot Barbour | Ford FG |
See below top 10 results for Race 2
| | | | | |
| --- | --- | --- | --- | --- |
| 1 | 19 Dunlop Super Dealer Racing | Stephen White | Holden VE | 1:28.4342 |
| 2 | 68 Rentco Transport Equipment Ren | Kris Walton | Ford FG | 1:28.5968 |
| 3 | 3 Sage Automation / Roof Seal | Gary Baxter | Holden VE | 1:28.5866 |
| 4 | 56 Milwaukee Racing | Nathan Pretty | Holden VE | 1:28.5581 |
| 5 | 6 Hawkins Transport – HT Racing | Ryan Hansford | Ford FG | 1:29.1061 |
| 6 | 6 7 CoolSport / Guide Dogs | Elliot Barbour | Ford FG | 1:28.4222* |
| 7 | 7 22 Thirsty Camel Racing | Craig Donta | Holden VE | 1:29.2696 |
| 8 | 1 Tapout Energy Racing | Ryal Harris | Ford FG | 1:28.8177 |
| 9 | 8 Sieders Racing Team | David Sieders | Ford FG | 1:28.8578 |
| 10 | 27 Bob Jane T-Marts | Kim Jane | Holden VE | 1:28.6223 |
See below top ten results from Race 3
| | | | | |
| --- | --- | --- | --- | --- |
| 1 | 56 Milwaukee Racing | Nathan Pretty | Holden VE | 1:28.6834* |
| 2 | 19 Dunlop Super Dealer Racing | Stephen White | Holden VE | 1:28.9418 |
| 3 | 1 Tapout Energy Racing | Ryal Harris | Ford FG | 1:28.8468 |
| 4 | 27 Bob Jane T-Marts | Kim Jane | Holden VE | 1:29.0401 |
| 5 | 68 Rentco Transport Equipment Rentals | Kris Walton | Ford FG | 1:29.0160 |
| 6 | 50 Macmahon Mining / Groeneveld | Gerard McLeod | Holden VE | 1:29.2607 |
| 7 | 22 Thirsty Camel Racing | Craig Dontas | Holden VE | 1:29.1230 |
| 8 | 26 STRATCO Racing | Rhys McNally | Holden VE | 1::29.0377 |
| 9 | 3 Sage Automation / Roof Seal | Gary Baxter | Holden VE | 1:28.7743 |
| 10 | 11 P.I. Technical/Fuchs/Hustler | Ben Wilson | Ford FG | 1:29.5618 |