Marco Andretti leads team lockout at Pocono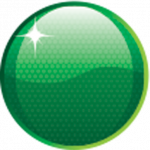 The speed from Andretti Autosport has continued with Marco Andretti leading a front row lockout for the team at the Pocono IndyCar 400.
Andretti becomes the first team since Penske Racing at the 1988 Indianapolis 500 to lock out a three wide front row. Marco will be joined by Ryan Hunter-Reay and James Hinchcliffe in his charge to the flag.
Australia's Will Power was the best of the Penske drivers bringing his Verizon machine across the line fourth quickest. Championship leader, Helio Castroneves will join him on the second row with Tony Kanaan. Ryan Briscoe will start off the back after not setting a time due to American Le Mans Series commitments.
The lack of speed from Honda on the ovals continued. The best they could manage was seventh with Scott Dixon's Target Chip Ganassi Racing machine who secured the third row with fellow Honda racers, Takuma Sato and Simon Pagenaud. Dixon, along with team-mate Dario Franchitti (18th) and EJ Viso (22nd – no time after collecting the wall) will receive a 10 place grid penalty for an unauthorised engine change.
Like Viso, Alex Tagliani collected the turn one SAFER barrier during his second qualification lap.
It is somewhat a home race for the Andretti Autosport team and holds special memories for the family with Mario winning the 1986 race at the tricky triangle when his father Michael set the pole.
"Obviously, the race is what we came here for and if we can do it from the pole and take two trophies, why not?" Marco said. "I think it's going to play out a little bit like Indy. I think there's going to be a lot of passing, contrary to what people are saying, and I think it's going to be a lot of 'right place in the right time."
Hinchcliffe was chuffed that Andretti Autosport maintained its blistering form on IndyCar's return to Pocono after a long hiatus.
"It's a crazy place man," Hinchcliffe told Speedcafe.com of the tri-oval which is back on and IndyCar calendar after an absence of 24 years.
"It's just a big learning weekend for us. Unlike most places we don't have 10 years worth of race data to go back on.
"Everything we are doing is just learning and gathering information at this point. "
"It's definitely a different kind of racetrack."
"To lock out the front row was pretty awesome. We just have to figure out the set-up compromise better than the other guys."
The race takes place tomorrow morning Australian time.
RESULTS – Qualifying Pocono IndyCar 400:
1       Marco Andretti             1:21.3473 221.273 MPH
2       Ryan Hunter-Reay       1:21.4877 220.892 MPH
3       James Hinchcliffe         1:21.6583  220.431 MPH
4       Will Power                   1:21.7118  220.286 MPH
5       Tony Kanaan               1:21.9577  219.625 MPH
6       Helio Castroneves       1:21.9742  219.581MPH
7       Scott Dixon                           1:22.0044  219.500 MPH
8       Takuma Sato               1:22.1453  219.124 MPH
9       Simon Pagenaud                  1:22.2448  218.859 MPH
10     Simona De Silvestro    1:22.3458  218.590 MPH
11     Tristan Vautier (R)        1:22.3516  218.575 MPH
12     Sebastien Bourdais     1:22.3735  218.517 MPH
13     Charlie Kimball            1:22.4383  218.345 MPH
14     James Jakes                1:22.4780  218.240 MPH
15     Ed Carpenter               1:22.5310  218.100 MPH
16     Josef Newgarden        1:22.6324  217.832 MPH
17     Graham Rahal             1:22.7749  217.457 MPH
18     Dario Franchitti            1:22.9314  217.047 MPH
19     Pippa Mann                 1:22.9570  216.980 MPH
20     Justin Wilson               1:22.9981  216.872 MPH
21     Sebastian Saavedra    1:23.4997  215.570 MPH
22     E.J. Viso                       No Time     No Speed
23     Ryan Briscoe               No Time     No Speed
24     Alex Tagliani                No Time     No Speed