Williams suffers KERS garage scare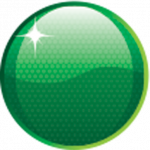 The Williams F1 Team's 600 races celebration has been marred by a KERS drama on Pastor Maldonado's car that forced fire marshals into the garage to contain the smoke and avoid a full on fire.
Nobody was injured in the incident in the leadup to the final practice session of the Formula 1 German Grand Prix weekend, however it affected Maldonado's preparation for the session, where he finished 17th, just one place in front of team-mate Valtteri Bottas.
Williams issued the following statement:
"At 0830 this morning, the Williams F1 team suffered a KERS failure on Pastor Maldonado's car. The car was in the garage at the time.
"The resulting smoke was contained quickly and efficiently by the team and circuit fire marshals. No personnel were injured.
"The team are currently investigating the cause of the failure, and assessing any further damage to Pastor's car."
The fact the incident occurred during the 600 races celebration brings a tinge of irony with it. The last major Williams celebration – Maldonado's breakthrough win last year in Spain.