Vettel completes German rout at the 'Ring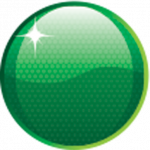 Sebastian Vettel has ensured that it has been an all German day in practice for the Formula 1 German Grand Prix at the Nurburgring by setting the fastest time in the second practice session.
After Lewis Hamilton was the pace setter in session one, the Red Bull Racing World Champion and Championship leader edged another driver under the German flag in Nico Rosberg by two tenths of a second.
His Australian team-mate, Mark Webber set the third quickest time whilst the Lotii of Romain Grosjean and Kimi Raikkonen completed the top five.
Fernando Alonso showed that a practice one failure didn't hurt his Ferrari by finishing sixth in front of Felipe Massa, practice one quick time man Lewis Hamilton, Jenson Button and Paul Di Resta rounding out the top 10.
Daniel Ricciardo ended the session 12th one place and two tenths of a second in front of team-mate Jean Eric Vergne.
The trouble feared heading into the weekend hasn't been seen, with cool temperatures (very low 20 degrees C) hitting the German circuit.
Tomorrow a further practice session will be held with qualifying completing the day.
RESULTS – Practice 2:
1. Sebastian Vettel Red Bull-Renault 1m30.416s 39
2. Nico Rosberg Mercedes 1m30.651s + 0.235s 38
3. Mark Webber Red Bull-Renault 1m30.683s + 0.267s 41
4. Romain Grosjean Lotus-Renault 1m30.843s + 0.427s 32
5. Kimi Raikkonen Lotus-Renault 1m30.848s + 0.432s 27
6. Fernando Alonso Ferrari 1m31.056s + 0.640s 39
7. Felipe Massa Ferrari 1m31.059s + 0.643s 41
8. Lewis Hamilton Mercedes 1m31.304s + 0.888s 35
9. Jenson Button McLaren-Mercedes 1m31.568s + 1.152s 37
10. Paul di Resta Force India-Mercedes 1m31.797s + 1.381s 40
11. Adrian Sutil Force India-Mercedes 1m31.824s + 1.408s 34
12. Daniel Ricciardo Toro Rosso-Ferrari 1m31.855s + 1.439s 42
13. Jean-Eric Vergne Toro Rosso-Ferrari 1m32.055s + 1.639s 39
14. Sergio Perez McLaren-Mercedes 1m32.086s + 1.670s 36
15. Nico Hulkenberg Sauber-Ferrari 1m32.495s + 2.079s 39
16. Esteban Gutierrez Sauber-Ferrari 1m32.762s + 2.346s 44
17. Valtteri Bottas Williams-Renault 1m32.879s + 2.463s 35
18. Pastor Maldonado Williams-Renault 1m32.880s + 2.464s 36
19. Charles Pic Caterham-Renault 1m33.695s + 3.279s 38
20. Giedo van der Garde Caterham-Renault 1m33.804s + 3.388s 40
21. Jules Bianchi Marussia-Cosworth 1m34.017s + 3.601s 10
22. Max Chilton Marussia-Cosworth 1m34.667s + 4.251s 39