The Vettel and Rosberg show continues in Practice 3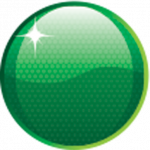 The performance of German racers Sebastian Vettel and Nico Rosberg has continued in final practice at the Nurburgring with the pair topping final practice, Vettel holding a six-tenths of a second advantage at the completion of the session.
Mark Webber was third quickest continuing his good form for Red Bull Racing with the Ferraris of Fernando Alonso and Felipe Massa rounding out the top five.
Vettel held the advantage early in the session on the hard tyres before soft tyre runners led by Alonso started plummeting the times.
With one lap towards the end of the session in his number one Red Bull Infiniti Racing machine, Vettel was able to assert his authority.
Rosberg's team-mate Lewis Hamilton was behind Kimi Raikkonen in seventh, Romain Grosjean eighth and Sauber's Nico Hulkenberg was ninth – Adrian Sutil completing the top 10.
Jean-Eric Vergne outpaced West Aussie Daniel Ricciardo – Vergne 14th with McLaren's Sergio Perez splitting the two Toro Rossos.
Much of the talk in the leadup to the event was that Vettel throughout his storied career has never won his home Grand Prix, he is doing everything in his power to rectify that situation this weekend.
| | | | | |
| --- | --- | --- | --- | --- |
| 1. | Sebastian Vettel | Red Bull-Renault | 1m29.517s | +0.000s |
| 2. | Nico Rosberg | Mercedes | 1m30.193s | +0.676s |
| 3. | Mark Webber | Red Bull-Renault | 1m30.211s | +0.694s |
| 4. | Fernando Alonso | Ferrari | 1m30.621s | +1.104s |
| 5. | Felipe Massa | Ferrari | 1m30.639s | +1.122s |
| 6. | Kimi Raikkonen | Lotus-Renault | 1m30.671s | +1.154s |
| 7. | Lewis Hamilton | Mercedes | 1m30.744s | +1.227s |
| 8. | Romain Grosjean | Lotus-Renault | 1m30.781s | +1.264s |
| 9. | Nico Hulkenberg | Sauber-Ferrari | 1m30.966s | +1.449s |
| 10. | Adrian Sutil | Force India-Mercedes | 1m31.009s | +1.492s |
| 11. | Jenson Button | McLaren-Mercedes | 1m31.326s | +1.809s |
| 12. | Esteban Gutierrez | Sauber-Ferrari | 1m31.405s | +1.888s |
| 13. | Paul di Resta | Force India-Mercedes | 1m31.733s | +2.216s |
| 14. | Jean-Eric Vergne | Toro Rosso-Ferrari | 1m31.855s | +2.338s |
| 15. | Sergio Perez | McLaren-Mercedes | 1m31.855s | +2.338s |
| 16. | Daniel Ricciardo | Toro Rosso-Ferrari | 1m31.898s | +2.381s |
| 17. | Pastor Maldonado | Williams-Renault | 1m31.969s | +2.452s |
| 18. | Valtteri Bottas | Williams-Renault | 1m32.036s | +2.519s |
| 19. | Charles Pic | Caterham-Renault | 1m33.230s | +3.713s |
| 20. |  Jules Bianchi | Marussia-Cosworth | 1m33.470s | +3.953s |
| 21. | Giedo van der Garde | Caterham-Renault | 1m33.964s | +4.447s |
| 22. | Max Chilton | Marussia-Cosworth | 1m34.683s | +5.166s |