Multiple injuries for Chris Holder after high speed spill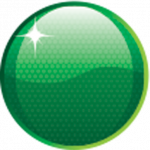 Australia's Speedway World Cup chances have been dealt a cruel blow with Captain Chris Holder being ruled out after a serious incident for his British Elite League Club, Poole Pirates.
Holder has a fractured left hip, broken left shoulder and broken right heel after the spill in heat 15 against Coventry.
An operation will take place on his heel this afternoon Australian time at Coventry Hospital, whilst doctors are still yet to decide what to do with Holder's hip.
It has been confirmed he is ruled out of the Speedway World Cup, with Australia due to take on heavyweights Poland, along with Latvia and Russia in Poland next Saturday European time.
Poole Team Manager Neil Middleditch outlined Holder's injuries:
"The operation on the heel will take place in the morning," said Middleditch. "I'm not sure what they are going to do with the hip yet. They'll have a look at the morning and decide what to do. The shoulder injury is the same sort of problem as Darcy (Ward) had. He has some fractures in his hip and they'll be looking at that in the morning."
Holder was rounding up Coventry's Polish rider Grzegorz Zengota to move into second behind heat partner, Darcy Ward. The one-two from the Australians late in the meeting would have guaranteed Poole a much required victory after a season punctuated by injury.
To add insult to injury, Poole lost the meeting by two points.
The Australian team is yet to announce a replacement for it's Captain.