Kyle Busch takes Coke Zero pole at Daytona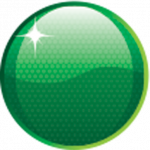 Kyle Busch has scored his first superspeedway pole position with the fastest time in qualifying for the Coke Zero 400 at Daytona.
Busch has scored poles at short, intermediate and even road tracks, but this is his first at either Daytona or Talladega.
"I never thought I'd ever get one, but I guess never say never," he said.
In a further good sign for Busch's prospects is that he is surrounded by Toyotas with five in the top seven, including Joe Gibbs Racing teammate Matt Kenseth who he will share the front row with.
Marcos Ambrose will start from 25th, but is confident of moving up through the pack.
"We're looking forward to tomorrow night as we had a good car in the draft yesterday and I felt really comfortable," said Ambrose.
"We've made improvements to our car and it feels more underneath me than it did when we were here for the 500, so we're excited for our chances."
QUALIFYING: Coke Zero 400 – Daytona
| | | | | | | | |
| --- | --- | --- | --- | --- | --- | --- | --- |
| POS  | Driver | Car # | Make | Sponsor | MPH | Best Time | Behind |
| 1 | Kyle Busch | 18 | Toyota | Interstate Batteries | 193.723 | 46.458 | Leader |
| 2 | Matt Kenseth | 20 | Toyota | The Home Depot / Husky | 193.299 | 46.560 | -0.102 |
| 3 | Clint Bowyer | 15 | Toyota | BlueDEF Diesel Exhaust Fluid | 193.158 | 46.594 | -0.136 |
| 4 | Kasey Kahne | 5 | Chevrolet | Hendrickcars.com | 193.154 | 46.595 | -0.137 |
| 5 | Martin Truex Jr | 56 | Toyota | NAPA Batteries | 193.129 | 46.601 | -0.143 |
| 6 | Paul Menard | 27 | Chevrolet | Rheem-Menards | 193.075 | 46.614 | -0.156 |
| 7 | Michael Waltrip | 55 | Toyota | Aaron's Dream Machine | 193.058 | 46.618 | -0.160 |
| 8 | Jimmie Johnson | 48 | Chevrolet | Lowe's Dover White | 193.009 | 46.630 | -0.172 |
| 9 | Ricky Stenhouse Jr | 17 | Ford | Fifth Third Bank | 192.984 | 46.636 | -0.178 |
| 10 | Greg Biffle | 16 | Ford | 3M | 192.947 | 46.645 | -0.187 |
| 11 | Danica Patrick | 10 | Chevrolet | GoDaddy / .US | 192.930 | 46.649 | -0.191 |
| 12 | Carl Edwards | 99 | Ford | Subway | 192.901 | 46.656 | -0.198 |
| 13 | Tony Stewart | 14 | Chevrolet | Bass Pro Shops / Ducks Unlimited | 192.876 | 46.662 | -0.204 |
| 14 | Juan Pablo Montoya | 42 | Chevrolet | Target | 192.864 | 46.665 | -0.207 |
| 15 | Brad Keselowski | 2 | Ford | Miller Lite | 192.802 | 46.680 | -0.222 |
| 16 | Dale Earnhardt Jr | 88 | Chevrolet | National Guard | 192.798 | 46.681 | -0.223 |
| 17 | Jeff Burton | 31 | Chevrolet | Kwikset | 192.724 | 46.699 | -0.241 |
| 18 | Joey Logano | 22 | Ford | Shell-Pennzoil | 192.715 | 46.701 | -0.243 |
| 19 | Casey Mears | 13 | Ford | GEICO | 192.715 | 46.701 | -0.243 |
| 20 | Trevor Bayne | 21 | Ford | Motorcraft / Quick Lane Tire & Auto Center | 192.583 | 46.733 | -0.275 |
| 21 | Ryan Newman | 39 | Chevrolet | Outback Steak House | 192.522 | 46.748 | -0.290 |
| 22 | Kurt Busch | 78 | Chevrolet | Furniture Row / Sealy | 192.489 | 46.756 | -0.298 |
| 23 | Jeff Gordon | 24 | Chevrolet | Axalta Coating Systems | 192.448 | 46.766 | -0.308 |
| 24 | Denny Hamlin | 11 | Toyota | FedEx Ground | 192.439 | 46.768 | -0.310 |
| 25 | Marcos Ambrose | 9 | Ford | Stanley | 192.197 | 46.827 | -0.369 |
| 26 | Kevin Harvick | 29 | Chevrolet | Budweiser Folds of Honor | 192.152 | 46.838 | -0.380 |
| 27 | Jamie McMurray | 1 | Chevrolet | CESSNA | 191.877 | 46.905 | -0.447 |
| 28 | David Gilliland | 38 | Ford | Long John Silver's | 191.755 | 46.935 | -0.477 |
| 29 | Dave Blaney | 7 | Chevrolet | Florida Lottery | 191.546 | 46.986 | -0.528 |
| 30 | Aric Almirola | 43 | Ford | USAF | 191.306 | 47.045 | -0.587 |
| 31 | Michael McDowell | 98 | Ford | Phil Parsons Racing | 190.795 | 47.171 | -0.713 |
| 32 | J.J. Yeley | 36 | Chevrolet | Golden Corral | 190.735 | 47.186 | -0.728 |
| 33 | AJ Allmendinger | 51 | Chevrolet | Phoenix Construction Services Inc. | 190.726 | 47.188 | -0.730 |
| 34 | Bobby Labonte | 47 | Toyota | Scott Products | 190.375 | 47.275 | -0.817 |
| 35 | David Stremme | 30 | Toyota | Lean 1 | 190.202 | 47.318 | -0.860 |
| 36 | Scott Speed | 95 | Ford | Leavine Family Racing | 189.853 | 47.405 | -0.947 |
| 37 | Josh Wise | 35 | Ford | MDS Transport | 189.825 | 47.412 | -0.954 |
| 38 | David Ragan | 34 | Ford | Peanut Patch Boiled Peanuts | 189.797 | 47.419 | -0.961 |
| 39 | Terry Labonte | 32 | Ford | C & J Energy | 189.633 | 47.460 | -1.002 |
| 40 | Travis Kvapil | 93 | Toyota | Burger King / Dr. Pepper | 188.996 | 47.620 | -1.162 |
| 41 | David Reutimann | 83 | Toyota | Burger King / Dr. Pepper | 188.731 | 47.687 | -1.229 |
| 42 | Joe Nemechek | 87 | Toyota | Royal Teak Collection | 188.723 | 47.689 | -1.231 |
| 43 | Landon Cassill | 33 | Chevrolet | Little Joe's Autos | 188.127 | 47.840 | -1.382 |