Kim Jane wins V8 Utes opener in Townsville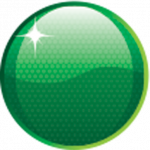 Kim Jane has won the opening race of the Auto One V8 Ute Racing Series which is contesting its fourth round of the year, in Townsville this weekend.
Jane got the jump off the line over pole sitter Nathan Pretty and never looked back as he led the entire 11-lap race from start to finish.
A new lap record of 1m28.2339s was also set by Jane as he raced home to his first victory since Barbagallo last year.
"We've really come on since Darwin and now a front row start and a Race 1 win," said Jane.
"The Bob Jane T Marts Holden has great speed so hopefully we can give them all a run for their money [tomorrow].
"The round win would be great but we still have to get through Race 2, the reverse grid race, especially when you win you have further to get through than everyone else.
Pretty held on for second with the Ford of David Sieders holding off a string of drivers to claim the final step on the rostrum.
2012 V8 Ute champion Ryal Harris was fourth as Adelaide's Craig Dontas rounded out the top-5 in Race 1.
Qualifying today saw the 'new to 2013' F1 style knockout format made up of three sessions, with the slowest ten dropped after the first 10 minutes, the next slowest ten dropped after 7 minutes, with fastest 10 left to fight it out over the final 5 minutes.
Veteran steerer Tony Longhurst was served with a drive through penalty during the race after passing under yellow flags.
The V8 Utes will be back on the grid tomorrow morning for the top-11 reverse grid race at 8:50am followed by Race 3, which will cap off Round 4 of the Auto One V8 Ute Racing Series – protected by Armor All.
Race 1 Results
| | | | | |
| --- | --- | --- | --- | --- |
| Pos | Team | Driver | Ute | Best lap |
| 1 | 27 Bob Jane T-Marts | Kim Jane | Holden VE | 1:28.2339R |
| 2 | 56 Milwaukee Racing | Nathan Pretty | Holden VE | 1:28.3922 |
| 3 | 8 Sieders Racing Team | David Sieders | Ford FG | 1:28.5452 |
| 4 | 1 Tapout Energy Racing | Ryal Harris | Ford FG | 1:28.6318 |
| 5 | 22 Thirsty Camel Racing | Craig Dontas | Holden VE | 1:28.5282 |
| 6 | 6 Hawkins Transport – HT Racing | Ryan Hansford | Ford FG | 1:29.0203 |
| 7 | 7 3 Sage Automation / Roof Seal | Gary Baxter | Holden VE | 1:29.0193 |
| 8 | 68 Rentco Transport Equipment Rentals | Kris Walton | Ford FG | 1:29.0418 |
| 9 | 7 CoolSport / Guide Dogs | Elliot Barbour | Ford FG | 1:28.9842 |
| 10 | 19 Dunlop Super Dealer Racing | Stephen White | Holden VE | 1:29.1187 |
VIDEO: Nathan Pretty wins the V8 Ute Armor All Pole Award in Townsville