Reynolds edges McLaughlin in final Friday session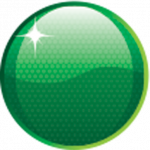 David Reynolds set the fastest lap of the day to top the fourth and final Friday practice session in Townsville.
The Bottle-O Falcon driver traded the top spot with Scott McLaughlin in the closing moments of Practice 3.
The Fujitsu GRM Holden driver had moved 0.6s clear of the field at the start of his penultimate run, holding the top spot until Reynolds moved 0.07s ahead with just seconds remaining.
McLaughlin then trimmed the margin to 0.009s on his final lap before an even latter effort from Reynolds edged the gap back out to 0.05s.
James Courtney ended up third fastest having run as high as second before Reynolds' stirring final tyre run.
James Moffat and Michael Caruso continued the Norton Nissan's strong Practice 2 form in fourth and fifth respectively while Mark Winterbottom, Scott Pye, Alexandre Premat, Will Davison and Lee Holdsworth completed the top 10.
The session was punctuated by a brief red flag period at its halfway mark for debris on the circuit at the exit of Turn 6.
The results were again mixed by a combination of hard and soft pre-marked tyres, leaving the likes of points leader Jamie Whincup outside the top 10.
Garth Tander completed just four laps in his Holden Racing Team Commodore after an apparent kerb crunching-induced rear suspension failure.
The kerbs also caught out Fabian Coulthard, who lost significant track time after a front-end failure on his Lockwood Holden.
See below for full Practice 3 results
| | | | | | |
| --- | --- | --- | --- | --- | --- |
| 1 | The Bottle-O FPR Ford | David Reynolds | Ford Falcon FG | 1:13.1464* | |
| 2 | Fujitsu Racing GRM | Scott McLaughlin | Holden Commodore VF | 1:13.1919 | 0:00.0455 |
| 3 | Holden Racing Team | James Courtney | Holden Commodore VF | 1:13.2867 | 0:00.1403 |
| 4 | Norton 360 Racing | James Moffat | Nissan Altima | 1:13.8404 | 0:00.6940 |
| 5 | Norton 360 Racing | Michael Caruso | Nissan Altima | 1:13.8669 | 0:00.7205 |
| 6 | Pepsi Max Crew FPR Ford | Mark Winterbottom | Ford Falcon FG | 1:13.9339 | 0:00.7875 |
| 7 | ekol Racing | Scott Pye | Holden Commodore VF | 1:13.9545 | 0:00.8081 |
| 8 | Fujitsu Racing GRM | Alexandre Premat | Holden Commodore VF | 1:14.0125 | 0:00.8661 |
| 9 | Pepsi Max Crew FPR Ford | Will Davison | Ford Falcon FG | 1:14.0835 | 0:00.9371 |
| 10 | Irwin Racing | Lee Holdsworth | Mercedes E63 AMG | 1:14.1671 | 0:01.0207 |
| 11 | Team BOC | Jason Bright | Holden Commodore VF | 1:14.2145 | 0:01.0681 |
| 12 | Wilson Security Racing | Chaz Mostert | Ford Falcon FG | 1:14.2336 | 0:01.0872 |
| 13 | Tekno Autosports | Jonathon Webb | Holden Commodore VF | 1:14.2950 | 0:01.1486 |
| 14 | Dodo Insurance Racing | Dean Fiore | Holden Commodore VF | 1:14.3392 | 0:01.1928 |
| 15 | Red Bull Racing Australia | Jamie Whincup | Holden Commodore VF | 1:14.3475 | 0:01.2011 |
| 16 | Heavy Haulage Australia Racing | Tim Slade | Mercedes E63 AMG | 1:14.4027 | 0:01.2563 |
| 17 | Wilson Security Racing | David Wall | Holden Commodore VF | 1:14.4258 | 0:01.2794 |
| 18 | SP Tools Racing | Maro Engel | Mercedes E63 AMG | 1:14.4499 | 0:01.3035 |
| 19 | Red Bull Racing Australia | Craig Lowndes | Holden Commodore VF | 1:14.4853 | 0:01.3389 |
| 20 | Team HIFLEX | Tony D'Alberto | Holden Commodore VF | 1:14.5104 | 0:01.3640 |
| 21 | TEKNO Team VIP | Shane Van Gisbergen | Holden Commodore VF | 1:14.5218 | 0:01.3754 |
| 22 | Jack Daniel's Racing | Rick Kelly | Nissan Altima | 1:14.5710 | 0:01.4246 |
| 23 | Jack Daniel's Racing | Todd Kelly | Nissan Altima | 1:14.5832 | 0:01.4368 |
| 24 | Lockwood Racing | Fabian Coulthard | Holden Commodore VF | 1:14.7641 | 0:01.6177 |
| 25 | Wilson Security Racing | Tim Blanchard | Ford Falcon FG | 1:14.8266 | 0:01.6802 |
| 26 | Holden Racing Team | Garth Tander | Holden Commodore VF | 1:14.8617 | 0:01.7153 |
| 27 | Supercheap Auto Racing | Russell Ingall | Holden Commodore VF | 1:14.9526 | 0:01.8062 |
| 28 | Jeld-wen FPR Ford | Alex Davison | Ford Falcon FG | 1:15.2825 | 0:02.1361 |