Norton Nissans lead the way in third practice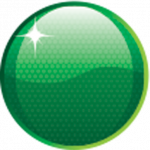 Nissan Motorsport's Norton-backed duo Michael Caruso and James Moffat have locked out the top places in the first full-field practice session in Townsville.
Following the morning's co-driver running, the primary drivers had the track to themselves in Practice 2.
Caruso moved to the top of the order inside the opening 10 minutes and, although momentarily displaced by Moffat mid-session, would prove the fastest man.
Just 0.14s separated the pair at the chequered flag, with Caruso shaving fractions off his previous best time in the final minute.
The result marks the first time that Nissan has topped a V8 Supercars/ATCC session since 1992.
The Holdens of Alexandre Premat, Garth Tander and Scott McLaughlin filled third through fifth, with Chaz Mostert, Tim Slade, Will Davison, Lee Holdsworth and Shane van Gisbergen completing the top 10.
Like the opening two sessions, the third 30 minute hit-out ran green for its duration.
Several drivers, including championship contenders Jamie Whincup and Will Davison, found minor trouble however, completing harmless spins at Turn 11.
A final 30 minute session will complete the day's V8 Supercars action this afternoon.
See below for full Practice 2 results
| | | | | | |
| --- | --- | --- | --- | --- | --- |
| 1 | Norton 360 Racing |  Michael Caruso |  Nissan Altima |  1:13.8353* | |
| 2 | Norton 360 Racing |  James Moffat |  Nissan Altima |  1:13.9771 |  0:00.1418 |
| 3 | Fujitsu Racing GRM |  Alexandre Premat |  Holden Commodore VF |  1:14.1736 |  0:00.3383 |
| 4 | Holden Racing Team |  Garth Tander |  Holden Commodore VF |  1:14.5263 |  0:00.6910 |
| 5 | Fujitsu Racing GRM |  Scott McLaughlin |  Holden Commodore VF |  1:14.5786 |  0:00.7433 |
| 6 | Wilson Security Racing |  Chaz Mostert |  Ford Falcon FG |  1:14.6077 |  0:00.7724 |
| 7 | Heavy Haulage Australia |  Tim Slade |  Mercedes E63 AMG |  1:14.7295 |  0:00.8942 |
| 8 | Pepsi Max Crew FPR Ford |  Will Davison |  Ford Falcon FG |  1:14.7985 |  0:00.9632 |
| 9 | Irwin Racing |  Lee Holdsworth |  Mercedes E63 AMG |  1:14.8101 |  0:00.9748 |
| 10 | TEKNO Team VIP |  Shane Van Gisbergen |  Holden Commodore VF |  1:14.8804 |  0:01.0451 |
| 11 | Holden Racing Team |  James Courtney |  Holden Commodore VF |  1:14.9048 |  0:01.0695 |
| 12 | Team BOC |  Jason Bright |  Holden Commodore VF |  1:14.9066 |  0:01.0713 |
| 13 | The Bottle-O FPR Ford |  David Reynolds |  Ford Falcon FG |  1:14.9680 |  0:01.1327 |
| 14 | Lockwood Racing |  Fabian Coulthard |  Holden Commodore VF |  1:15.0645 |  0:01.2292 |
| 15 | Red Bull Racing Australia |  Craig Lowndes |  Holden Commodore VF |  1:15.1212 |  0:01.2859 |
| 16 | Pepsi Max Crew FPR Ford |  Mark Winterbottom |  Ford Falcon FG |  1:15.1304 |  0:01.2951 |
| 17 | Red Bull Racing Australia |  Jamie Whincup |  Holden Commodore VF |  1:15.2497 |  0:01.4144 |
| 18 | Supercheap Auto Racing |  Russell Ingall |  Holden Commodore VF |  1:15.2869 |  0:01.4516 |
| 19 | ekol Racing |  Scott Pye |  Holden Commodore VF |  1:15.3410 |  0:01.5057 |
| 20 | SP Tools Racing |  Maro Engel |  Mercedes E63 AMG |  1:15.5169 |  0:01.6816 |
| 21 | Jeld-wen FPR Ford |  Alex Davison |  Ford Falcon FG |  1:15.5316 |  0:01.6963 |
| 22 | Wilson Security Racing |  David Wall |  Holden Commodore VF |  1:15.5441 |  0:01.7088 |
| 23 | Team HIFLEX |  Tony D'Alberto |  Holden Commodore VF |  1:15.6039 |  0:01.7686 |
| 24 | Tekno Autosports |  Jonathon Webb |  Holden Commodore VF |  1:15.6248 |  0:01.7895 |
| 25 | Dodo Insurance Racing |  Dean Fiore |  Holden Commodore VF |  1:15.6265 |  0:01.7912 |
| 26 | Jack Daniel's Racing |  Todd Kelly |  Nissan Altima |  1:15.6902 |  0:01.8549 |
| 27 | Wilson Security Racing |  Tim Blanchard |  Ford Falcon FG |  1:15.7304 |  0:01.8951 |
| 28 | Jack Daniel's Racing |  Rick Kelly |  Nissan Altima |  1:15.7556 |  0:01.920 |