Mercedes duo top practice one as tyre discussion continues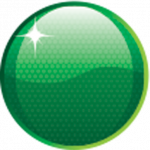 German fans had plenty to cheer about at the Nurburgring this morning as Lewis Hamilton led team-mate Nico Rosberg in opening practice for the German Grand Prix, however talk is still centred around the Pirelli tyre issue that has dominated the paddock over the last week.
In his first interview since yesterday's statement from the Grand Prix Drivers' Association (GPDA), Chairman, Pedro de la Rosa clearly outlined the stance from the GPDA was around safety – nothing more, nothing less.
"The important thing is that we are not talking about boycotting, we are not talking about politics – we are talking about safety," he told Autosport.
Meantime one of the three drivers not members of the GPDA, Valtteri Bottas has told British journalists he will race this weekend regardless of the position of the GPDA. The other two non-member drivers are Lotus' Kimi Raikkonen and Force India's Adrian Sutil.
Under fire Pirelli have issued a statement to the teams giving them the minimum pressure they should be running on each of their tyres, whilst strongly advising "tyre swapping" should not take place. Photography post the British Grand Prix  unveiled that some teams were running left tyres on the right hand side and vice versa.
On track this morning, Australian Mark Webber was third behind the home track heroes, 0.8s behind the time set by Rosberg. He was marginally in front of Sutil, Raikkonen, Felipe Massa, Jenson Button for McLaren, World Championship leader Sebastian Vettel, Romain Grosjean and Sergio Perez rounding out the top 10.
Daniel Ricciardo was 13th for Scuderia Toro Rosso, whilst the major problem came for Ferrari's Fernando Alonso, whose car expired on his installation lap, losing the full session, which may prove critical come the end of the weekend.
There is one more session remaining today.
RESULTS:
1. Lewis Hamilton        Mercedes                1m31.754s
2. Nico Rosberg          Mercedes                1m31.973s  + 0.219s
3. Mark Webber           Red Bull-Renault        1m32.789s  + 1.035s
4. Adrian Sutil          Force India-Mercedes    1m32.822s  + 1.068s
5. Kimi Raikkonen        Lotus-Renault           1m32.956s  + 1.202s
6. Felipe Massa          Ferrari                 1m33.065s  + 1.311s
7. Jenson Button         McLaren-Mercedes        1m33.139s  + 1.385s
8. Sebastian Vettel      Red Bull-Renault        1m33.213s  + 1.459s
9. Romain Grosjean       Lotus-Renault           1m33.260s  + 1.506s
10. Sergio Perez      McLaren-Mercedes        1m33.456s  + 1.702s
11. Paul di Resta         Force India-Mercedes    1m33.493s  + 1.739s
12. Nico Hulkenberg       Sauber-Ferrari          1m33.810s  + 2.056s
13. Daniel Ricciardo      Toro Rosso-Ferrari      1m33.901s  + 2.147s
14. Jean-Eric Vergne      Toro Rosso-Ferrari      1m33.976s  + 2.222s
15. Pastor Maldonado      Williams-Renault        1m34.025s  + 2.271s
16. Valtteri Bottas       Williams-Renault        1m34.200s  + 2.446s
17. Esteban Gutierrez     Sauber-Ferrari          1m34.437s  + 2.683s
18. Charles Pic           Caterham-Renault        1m35.674s  + 3.920s
19. Max Chilton           Marussia-Cosworth       1m35.987s  + 4.233s
20. Giedo van der Garde   Caterham-Renault        1m36.078s  + 4.324s
21. Jules Bianchi         Marussia-Cosworth       1m37.459s  + 5.705s
22. Fernando Alonso       Ferrari                 no time